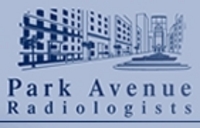 We pride ourselves on providing the highest quality imaging services together with unmatched patient care
(PRWEB) October 7, 2010
Park Avenue Radiologists announced that it has successfully reorganized its private radiology group practice with Dr. Marc Liebeskind as the Medical Director.
An accomplished radiologist with extensive experience in the full spectrum of diagnostic imaging modalities, Dr. Liebeskind is board certified by the American College of Radiology. He served as an Assistant Clinical Professor of Radiology at New York University from 2003 through 2009.
Dr. Liebeskind said, "I'm very excited to be working with the dedicated team of physicians and staff at Park Avenue Radiologists. We pride ourselves on providing the highest quality imaging services together with unmatched patient care - as an example, we have one of the few open configuration 1.5 Tesla high field strength MRI units. As part of our smooth and successful reorganization, we've also updated our technology with state-of-the-art software. We look forward to continuing to serve our patients and referring physicians with the full range of cutting-edge imaging services."
Park Avenue Radiologists features an experienced medical team of physicians who are board certified in radiology. The medical team includes: Dr. Neil Goldberg, who is also board-certified in internal medicine and specializes in cross-sectional imaging; Dr. Amy Liebeskind, who specializes in musculoskeletal imaging; Dr. Paul Rolen, who has additional certification and specializes in neuroradiology; and Dr. Zeva Herman, who specializes in women's imaging.
About Marc Liebeskind, M.D.
A graduate of Columbia University, Dr. Liebeskind earned both a medical degree and a law degree from New York University. Dr. Liebeskind trained in radiology at the Hospital of the University of Pennsylvania. A member of the Board of Trustees for the New York County Medical Society and a Fellow of the American College of Legal Medicine, Dr. Liebeskind reads the full spectrum of diagnostic imaging modalities, specializing in PET/CT for oncologic imaging, as well as breast, prostate, body and musculoskeletal MRI.
About Park Avenue Radiologists
Park Avenue Radiologists is one of Manhattan's best established private radiology groups. Located on the Upper East Side since 1976, Park Avenue Radiologists was the first private medical practice in Manhattan to bring MRI and CT imaging technology outside the hospital setting. Today, the group is one of the few full-service radiology practices specializing in MRI, CT, PET/CT imaging, ultrasound, fine needle aspirations, core biopsies, nuclear imaging, general diagnostic studies and breast imaging.
For further information, visit http://www.parkavenueradiologists.com or call 212-888-1000.
###