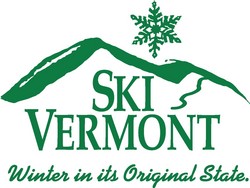 Among the variety of improvements at Vermont's ski resorts, a certain theme rings clear. Each ski area listens to its guests and is creating the best possible experience for their extended family of snowsports enthusiasts.
Montpelier, Vt. (Vocus) October 7, 2010
Among the variety of improvements at Vermont's ski resorts, a certain theme rings clear. Each ski area listens to its guests and is creating the best possible experience for their extended family of snowsports enthusiasts.
Bromley Mountain Resort
Bromley went on a shopping spree and brought home about $675,000 worth of goods, systems and equipment to enhance the experience of skiers and riders.
Burke Mountain
NEK Sampler: This season, Burke Mountain is excited to introduce two new value cards. The Kingdom Sampler($69) and the Ski Free Card are designed to introduce guests to the Northeast Kingdom (NEK) of Vermont and save money on lift tickets.
Jay Peak Resort
Jay Peak Resort welcomes visitors this winter with $13 million in improvements. Topping the list are increases in snowmaking coverage, an enclosed beginner lift, a new Nordic center, an indoor ice arena, a parking garage, a state-of-the-art ticketing system, and a new groomer. The enhancements are part of the resort's ongoing $120 million revitalization. Phase 1 of the expansion at Jay Peak included the Tram Haus Lodge, Ice Haus arena and Nordic Center/Golf Clubhouse.
Killington Resort
Snowmaking upgrades top the list of projects, including trunk line replacements, energy efficiency upgrades, pump re-builds and a new cooling system at the South Ridge Pump House. In addition to building up its arsenal of Lower Energy snow guns, including two new fan guns, Killington will continue to partner with Efficiency Vermont to improve the overall efficiency of its snowmaking system.
Mad River Glen
Over fifteen years of co-op ownership, Mad River Glen has invested more than $4 million in capital improvements. Mad River's goal is to maintain and preserve the experience rather than overhaul or upgrade it. "We don't want to mess with a winning combination," President Jamey Wimble explains. The ability of Mad River Glen to consistently reinvest in the mountain's infrastructure is a testament to the success of the Cooperative.
Magic Mountain
The Magic Partnership, LLC: In an effort to save Magic Mountain and raise capital to invest in the infrastructure the ski area has begun selling shares in the area.
More Efficient Snowmaking: Magic Mountain continues to improve the snowmaking operations with increased efficiency through renovated air and water snowmaking lines and a streamlined process to making snow.
Middlebury College Snow Bowl
The Snow Bowl has made two improvements yielding increased terrain: the popular Cameron Trail has been widened significantly for '10-'11 and a glade has been added between the Lang and Cameron trails.
Mount Snow Resort
Mount Snow continues its pursuit of the perfect snow conditions with off-season improvements to its snowmaking infrastructure. At the same time, you can't say Mount Snow and not think about events. From freestyle competitions to some of the best parties north of New Orleans, there is a calendar full of events like the Carinthia Open, Reggaefest, Winter Brewer's Festival and the Glade-iator.
Okemo Mountain Resort
It will be a smooth ride for Okemo Mountain Resort visitors this winter – a new lift, grooming machine and mountain coaster top the list of improvements.
Mountain Coaster: The Okemo Mountain Coaster, a four-season, family attraction will offer an exhilarating ride through alpine forests at Okemo's Jackson Gore. Sled-like cars carrying one or two passengers will ascend 1,600 feet followed by a 375 vertical-foot descent along 3,100 feet of tubular, stainless steel track that follows the contours of the mountain with added waves, camel backs, banking loops and a "twister" section, at speeds of up to 25 mph. Visit Okemo's online press kit.
Smugglers' Notch Resort
Winter guests at Smugglers' Notch Resort will be among the first to enjoy the resort's exciting new canopy tour, located in a scenic valley near the resort village. Participants on the 2.5-3-hour tour, the first of its kind in Vermont, will ride more than 4,000 feet of zip line cable, cross suspension bridges, and rappel from trees. The year-round canopy tour joins Smugglers' extensive seasonal outdoor experiences.Visit the Press Room for more info.
Stowe Mountain Resort
Spruce Peak Performing Arts Center: Vermont's intimate center for the performing arts
A dramatic cultural enhancement has come to Stowe Mountain Resort. Spruce Peak Performing Arts Center opens its doors to the public in December 2010. The performing arts center is envisioned as a venue for a wide spectrum of events; theater, music, dance, film, comedy, lectures and multimedia presentations.
Stratton Mountain Resort
2002 Olympic gold medalist Ross Powers returns to his roots at Stratton Mountain School as the new head of Snowboarding Programs. Powers was an SMS student in the 1990's before winning his first Olympic medal in 1998 and then winning Olympic gold in Salt Lake City.
Operations & Grooming Growth: Stratton will upgrade two of its front line Snow Cats with new Prinoth BR350's, with significant technology and efficiency upgrades in snowmaking by adding new snow guns.
Sugarbush Resort
Village Expansion: Sugarbush is currently undergoing its largest revitalization effort since opening the first phase of the Lincoln Peak Village in December 2006. The resort is investing close to $10 million in the second phase of the village, as well as upgrades to its snowmaking infrastructure.
Current revitalization consists of a new entrance plaza and two new lodges. The 12,500-square foot "Schoolhouse" will house Sugarbush's children's programs. The other lodge will provide skier services.
Trapp Family Lodge
Beer drinkers will revel in this "something new;" the Trapp Lager is the inaugural beer of the Trapp Family Lodge Brewery. More than a decade ago Johannes von Trapp started thinking about brewing beer for guests of the resort. His dream was to produce an American version of the tasty lager he enjoyed over the years on trips to his ancestral Austrian home. Johannes's dream became reality in the Spring of 2010, with the opening of the Trapp Family Brewery.
###