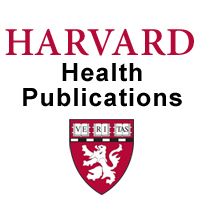 Boston, MA (Vocus) October 7, 2010
American homes are increasingly besieged by menacing zombies, invading aliens, and threatening criminals. The fact that these beings exist only on-screen—as characters in popular video games—may be small comfort to parents concerned about limiting their children's exposure to violence. The October issue of the Harvard Mental Health Letter reports that worries about video game violence are probably overblown, but also offers advice on how parents can minimize any potential harm.
As a first step, check a video game's Entertainment Software Rating Board (ESRB) rating to better understand what type of content the game has. It may also help to place video consoles and computers in common areas of the home, such as the kitchen or living room, rather than in children's bedrooms. Finally, set limits on the amount of time youths play these games. The American Academy of Pediatrics recommends two hours or less of total screen time per day—a limit that includes television and computers as well as video games.
Dr. Michael Miller, editor in chief of the Harvard Mental Health Letter, points out that video games share much in common with other pursuits that are enjoyable and rewarding, but that can become hazardous in certain contexts. Parents can best protect their children by remaining engaged with them and providing limits and guidance as necessary.
###