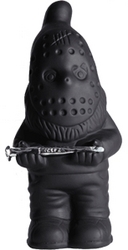 Win a £10,000 Trip from London to L.A.
(PRWEB) October 8, 2010
To celebrate the return of the mischievous mascot, Deadly, Firetrap is giving away a holiday to L.A. worth £10,000, plus products exclusive to USC.
Win the Deadliest all expense paid £10k transatlantic trip from London to L.A. One night stay in a stylish luxurious London hotel, pampering spa day and £500 shopping spree in the Firetrap store. Then jet off to L.A. for a once in a life time experience – boutique hotel, helicopter ride, VIP tour of Warner Bros, luxurious motorcoach tour and £1,000 spending money.
There are also five runner-up prizes winning a selection of prizes including Firetrap product for USC customers only. All you need to do is follow the link at http://www.usc.co.uk/ and enter your details for your chance to win a chance of winning this amazing holiday.
Firetrap
Founded in 1993 Firetrap is a super sharp denim and lifestyle brand specialising in premium jeans that has constantly championed the edgier elements of dressing and the maverick spirit of British culture. Firetrap decided that with every definitive contemporary style, trend and youth culture born in the cities of London, Paris, New York and Tokyo they would capitalise on their creative birthplace - London. Designed in London by British designers Firetrap is a mirror of London style, culture and attitude taking inspiration from the diverse sights, sounds and flavours that define London life. The brand is firmly established internationally selling in over 30 countries and approximately 1,500 stores worldwide.
USC
With an 18 year history in retail, USC is a premier destination for branded clothing, footwear and accessories. Catering to fashion savvy men and women throughout the UK, USC is a one stop shop for premium street wear and denim brands. USC prides itself on offering one of the largest collections of jeans in the UK and working with leading brand partners to produce exclusive brand collections each season. There are 35 USC stores nationwide with six flagship stores in Manchester, Glasgow, Edinburgh, Newcastle, Cardiff and the most recent addition Liverpool.
Terms and conditions
By entering into the competition entrants agree to be bound by the following Terms & Conditions:
1. The promoter of this free prize draw is Firetrap Limited (06663576) of 1 Western Avenue Business Park, Mansfield Road, London W3 0BZ. The draw is open to residents in the UK, Italy, Portugal, Belgium, Holland, Luxembourg, Germany, Russia and Denmark residents who are aged 18 and over. Firetrap employees and persons involved in operating concessions are not eligible to enter. To enter the draw, fill in your details where indicated and answer the simple question. You are only permitted to enter once. The prize is a trip for two people from London to LA with flights, accommodation included and £1,000 spending money. See competition outlines for full details of the holiday. Holiday insurance is not included in the prize. Also 5 runner up prizes winning a selection of prizes including Firetrap product for USC customers only.
2. Subject to the availability of firetrap.com, you may enter the draw at any time until midnight on the 30th November 2010. After this any entries submitted will not be accepted. We will carry out the draw within seven days of the closing date and the winner will be the first entry drawn at random. We will notify the winner within seven days of the draw. If we have not heard from the winner within 14 days of the date of sending our email, or the winner rejects the prize, we may (at our absolute discretion) carry out a redraw, in which event the original winner will lose his or her right to claim the prize. Our decision as to the winner is final. We may publish the identity and the county of residence of the winner of the prize on our site firetrap.com, Firetrap social media sites – twitter and facebook and will need photographs and feedback from the trip if you agree. You must ensure that your entry is complete and legible. We may refuse (at our absolute discretion) to accept any entries that are incomplete or illegible. We may refuse (at our absolute discretion) to accept any entries that are not in accordance with these rules. We may provide a substitute prize of similar value should the prize advertised become unavailable for reasons beyond our control. The prize is not transferable and has no cash value. By entering the draw, you are agreeing to these rules. By entering the competition you agree to the subscription to the USC database and data to be shared with firetrap.com. If you would not like to receive an further communications from firetrap.com please tick the box on the competition page. These rules are governed by English law and any dispute will be heard in the courts of England.
# # #