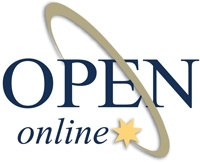 "Organizations have more challenges than ever in the current economic and regulatory climate. Having a background screening partner they can trust to provide expertise and guidance is essential."
Columbus, OH (PRWEB) October 8, 2010
OPENonline, LLC, a leading provider of background checks and investigative solutions, will be exhibiting at the 56th Annual ASIS International Seminar and Exhibits in booth #325, October 12-14th, in Dallas.
OPENonline business development executives, Paula Darling and Shannon Pletsch, will be available to discuss how OPENonline's background checks, drug and alcohol screening, and investigative services can maintain safety in the business environment.
OPENonline will highlight the following background screening and investigative services at the ASIS International Seminar and Exhibits in booth #325:
•The National One Report: Accessing 524 different criminal sources reporting from all 50 states, the National One Report is the most comprehensive instant criminal report. By searching over 300 million nationwide records from all available, regularly updated criminal sources, this report allows customers to receive the most accurate information—instantly. Learn more »
•SelectHire®: The one-stop solution for pre-employment screening, clients design customized screening packages by selecting only the background searches that fit their needs. From there, OPENonline experts do the work, saving each client significant time and money. Take a quick demo »
•I-9 Manager™: Integrating with the Department of Homeland Security's E-Verify system, I-9 Manager™ keeps your company compliant by managing U.S. employment eligibility, while satisfying E-Verify requirements imposed by state and federal governments. Take a quick demo »
"Uncovering a high-risk candidate is our priority," said Rich Henderson, President and COO of OPENonline. "We provide information that assists companies and investigators in making the right decision that will keep their employees and clients safe."
Background screening is a critical part of any organization's security strategy and plan. With workplace violence on the rise, organizations need to seek appropriate tools in an area that continues to be heavily regulated. "There is a struggle to balance fairness and privacy with the need to provide security and perform necessary due diligence," says Henderson. Increased concerns over the accuracy of information and disparate treatment have led to an increase in lawsuits being brought by plaintiffs who are denied employment in this troubled economy.
Verification of applicant information is more important than ever, as the recession has also led to an increase in the falsification of prior work experience, professional credentials, and education. Employers are vulnerable, and organizations are seeking the best solutions in a highly regulated service area. "Organizations have more challenges than ever in the current economic and regulatory climate. Having a background screening partner they can trust to provide expertise and guidance is essential," notes Henderson.
About OPENonline LLC
Established in 1992, OPENonline LLC is a leading provider of national and international background screening solutions. OPENonline LLC offers a broad range of pre-employment, drug screening and investigative services, including the National One Report, SelectHire® and I-9 ManagerTM. The company is dedicated to helping customers save time and money by providing background information that is current, accurate and compliant with exceptional customer service. For more information, visit http://www.OPENonline.com or call 1-800-935-6736. Follow us on Twitter: @BackgroundPros
About ASIS
ASIS International is the preeminent organization for security professionals. Founded in 1955, ASIS is dedicated to increasing the effectiveness and productivity of security professionals by developing educational programs and materials that address broad security interests, such as the ASIS Annual Seminar and Exhibits, as well as specific security topics. The ASIS 56th Annual Seminar and Exhibits is the world's most comprehensive educational and networking event in the security industry.
###