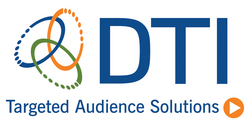 DTI Circulation is already running at several of our newspapers
Springville, UT (Vocus) October 12, 2010
Digital Technology International (DTI™) announces the implementation of DTI Circulation at the St. Paul Pioneer Press, a MediaNews Group property in St. Paul, Minn.
MediaNews Group is the second-largest media company in the United States, comprised of 54 major newspapers and digital media in markets across the country. The Pioneer Press will operate and support the new circulation software for MediaNews newspapers in its eastern region.
DTI Circulation is a results-based subscriber management solution that will provide Pioneer Press with significant functional and operational improvements over their current system.
"DTI Circulation is already running at several of our newspapers," said Andrew Mok, vice president, Circulation and Technology, St. Paul Pioneer Press. "Our current [non-DTI] circulation system is outdated, and we needed a new system that would allow us to adjust as the market changes. With this new circulation installation, we feel confident we will be able to handle all the new initiatives."
DTI Circulation offers the Pioneer Press a best-practices approach to business strategies by cost-effectively improving every aspect of the circulation and distribution processes, and providing powerful marketing tools to increase revenues and attract new subscribers.
"We are targeting our go-live in early April 2011, and look to DTI to help continue our tradition of circulation gains with the start of the new Publisher's Statement period," continued Mok. "April to September, 2011, would be the Pioneer Press's 11th ABC Publishers Statement in a row showing circulation copy growth."
"With DTI Circulation, the St. Paul Pioneer Press will have an advanced and efficient system to be more agile and proactive in their competitive market," said Dan Paulus, vice president, Sales, DTI. "The flexible targeted marketing tools in DTI Circulation will help with pursuit of new lines of advertising business that will be critical to future MediaNews Group endeavors."
DTI Circulation is proven technology, already running in more than 1,000 newspapers world-wide.
About Digital Technology International: Digital Technology International (DTI™) delivers audience-centric Web, print, and mobile solutions to publishers around the world. The company's unique technology and professional services help media organizations engage audiences by delivering targeted news, ads and entertainment. Whether onsite or via DTI Cloud (Software as a Service), DTI software helps customers generate new revenue, reduce costs, manage resources, and make more informed business decisions. Its solutions are successfully implemented at more than 2,000 customer titles around the globe with more than 100 publishing in DTI Cloud. DTI is headquartered near Salt Lake City, with offices in Australia, Brazil, Canada, Denmark, Finland, France, Germany, Norway, Panama, Sweden, the United Kingdom and USA. DTI may be found on the Web at: http://www.dtint.com
Media Contact:
Lisa Speth
DTI
Manager, Marketing Communications
801-853-5068
International Media Contact
Richard Hall
DTI
Marketing Director, Intl
###