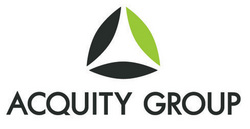 Mobile apps: The good, the bad, the..
Chicago, IL (Vocus) October 8, 2010
Acquity Group, a world leading multi-channel commerce and digital marketing company, announced today that Tom Nawara will be speaking on the topic of mobile commerce apps and site design during Internet Retailer's first-ever Mobile Commerce Forum. The conference will be held Oct.12-13 at the Hyatt Regency in Chicago.
Nawara, who is Acquity Group's Vice President of Digital Strategy & Design, brings his expertise as a mobile and emerging media strategist to a workshop entitled, "Mobile apps: The good, the bad, the.." He will also participate in a live critique of mobile site designs and apps on Oct. 13.
The Mobile Commerce Forum marks the launch of Internet Retailer's annual workshop dedicated to the growing prominence of mobile commerce initiatives among the world's leading brands. The 2010 theme will focus on the ways in which businesses can direct their efforts in the mobile channel.
Nawara's first session, held on Tuesday, Oct. 12, will educate attendees on the reasons why current mobile commerce applications are successful, and what can be done to achieve a similar level of success when creating and selling mobile applications. Nawara will also critique mobile sites and applications during an Oct. 13 session, providing valuable insight from his own experience working with leading brands to successfully integrate mobile applications, sites and marketing platforms into true cross-channel initiatives.
"We're starting to see how marketers are driving business results through the mobile channel, and I hope to share some of those real-world examples with attendees to give them a better understanding of how mCommerce strategies are crucial to reaching their target audience," says Nawara. "An increasing number of consumers turn to their mobile devices to browse and shop, creating tremendous opportunity for businesses. My goal is to help explain how these organizations can better utilize the mobile channel and implement an appropriate marketing strategy to promote their mobile offerings."
Listen to Nawara speak to mobile commerce strategy from 2:30 to 3:15 p.m. Oct.12, and offer mobile critiques during a session from 2:45 to 4:00 p.m. on Oct. 13 at the Hyatt Regency in Chicago.
Acquity Group's annual Mobile Audit data, which analyzed the Internet Retailer top 500 companies, was recently featured in Internet Retailer's first-ever Mobile Commerce Data Book. For more information about the Mobile Audit results, visit http://www.acquitygroup.com.
About Acquity Group:
Acquity Group is the world's leading multi-channel commerce and digital marketing company, creating award-winning digital experiences for global brands. Our multi-disciplinary approach brings together strategy, design, and technology to create brand-unique experiences that build unbreakable customer relationships. Acquity Group is headquartered in Chicago, with offices across the U.S. To define a unique perspective for your business, contact Acquity Group at http://www.acquitygroup.com.
About Tom Nawara:
Tom Nawara oversees the strategic direction and tactical execution of key client initiatives in content, commerce, collaboration, social media and mobile. Before joining Acquity Group, Tom was Director of Project Management & Business Analysis at the management consulting firm Synetro Group and Director of E-Business for Nicor Gas. His experience, spanning 16 years, allows him to drive new thought leadership in all facets of online strategy, user experience and technology implementation.
# # #