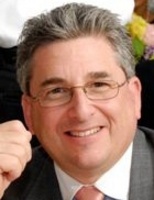 Dave Kurlan is one of the most entertaining, dynamic and real-world speakers in business today. Don't miss this opportunity to see him live.
Waltham, MA (PRWEB) October 9, 2010
Dave Kurlan, the leading expert on Sales and best selling author of ''Baseline Selling - How to Become a Sales Superstar by Using What You Already Know about the Game of Baseball,'' will be the keynote speaker at an Executive Luncheon at Bentley University in Waltham, MA, on Wednesday, November 10, 2010. The Luncheon is sponsored by Citibank, Sullivan Insurance Group, Wistia, American Airlines, Hubspot and Bentley University.
The luncheon will also feature Lee Levitt, former director of the Sales Enablement Practice at IDG. Levitt will share what customers are saying about your sales force and what it means to revenue and profit.
Kurlan will discuss the dramatic changes that have taken place with Customer 2.0, Sales 2.0 and the make up of the modern Sales Force. He'll share his Top 5 Action Items in order to "create your own boom" and achieve dramatic revenue growth in 2011.
Dave is a top-rated, captivating speaker, who reaches out, grabs his audiences by the throat and doesn't let go until he's finished. He challenges audiences to think outside the box and brings fresh, proven ideas to implement.
Kurlan, the founder and CEO of Objective Management Group, pioneered the sales assessment industry in 1989 when he developed the Dave Kurlan Sales Force Profile. He is the author of two books, "Baseline Selling" and "Mindless Selling", and a contributing author of 4 other books, including the newest, Stepping Stones to Success with co-authors Deepak Chopra, Brian Tracy and Jack Canfield.
Dave has been featured on World Business Review, in Inc. Magazine, Selling Power Magazine, Sales & Marketing Magazine and Incentive Magazine. He created "STAR", a proprietary process for recruiting top sales talent. He hosts the weekly national radio show, "Meet the Sales Experts", and writes the popular business Blog, "Understanding the Sales Force".
Event Registration is at 11 AM, Lee Levitt will speak during lunch at 11:30 and the keynote presentation is from Noon until 2 PM. Optional dessert with the sponsors is at 2 PM.
###