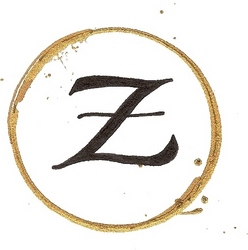 "Circles of Change with Dr. Zara Larsen: Where Your Path is Created by Walking on It"
Tucson, Arizona (PRWEB) October 8, 2010
If you haven't had the chance to follow the live talk radio and web streamed show "Circles of Change with Dr. Zara Larsen: Where Your Path is Created by Walking on It", there is no better time than now. Show #199 in 2 ½ years aired Saturday, October 2nd rallying three change leadership and talent management experts with Dr. Zara Larsen. She is President of The Larsen Group: Architects of Change based in Tucson, Arizona and her live radio show is aired every Saturday from 10 a.m. to noon on Journal Broadcasting's 104.1 FM in the Southwest, or http://www.1041thetruth.com. Dr. Larsen is an experienced consultant, executive advisor and career transition coach.
Dr Larsen, a former Fortune 500 P&L, engineering and manufacturing leader from the automotive, industrial/transportation equipment, and aerospace defense industries, today "leads from behind," supporting clients grappling with major change efforts. Her research on executive leaders of high impact change focuses on the power of social capital for sustainable results. "Our show isn't about running in circles, but circling back to pull your lifetime of experiences to move forward, and help others along their way in the process," stresses Dr. Larsen each show. Her mobile-site can be tapped for Show #199's four free podcasts by enrolling with the simple text message of "drzara" to 69852, or view http://echoflyer.com/m/drzara. Over 350 free podcast segments from 2008, 2009 and 2010 are at http://www.thelarsengroup.com Pragmatic advice and unconventional wisdom from upbeat and inspirational business, non-profit, public service, performing or fine arts professionals, as well as authors, academics and consultants from around the world, each with a story of personal and organizational change to share.
During the 199th milestone show, her special guest, Bryce Towsley of The Outdoor Connection in Vermont, hit hard on how careers that play to your passion aren't really W-O-R-K. Bryce is a well known freelance writer and adventure photographer who has traveled the globe. In 25 years he has published over 3,000 insightful and often humorous, thought-provoking articles for prominent hunting, gun and outdoor magazines.
Marlys Hanson from SIMA International talked about the power of personal assessments based on life-long accomplishment stories, a process anchored not in judging and identifying skills gaps, but enabling employees in positive partnership with their supervisors to create "best fit" job opportunities. Author of Passion and Purpose: How to identify and leverage the powerful patterns that shape your work and life, Marlys joins Dr. Larsen monthly to help listeners learn how to identify and leverage their natural gifts. "The system for identifying motivated abilities (SIMA) is a very powerful process for professionals to leverage for leadership development. It helps clients of all ages and career stages," said Dr. Larsen, "and for 50 years has equipped people to change from the inside out." http://www.simainternational.com
Mark Samuel of Impaq Corporation (http://www.marksamuel.com) joins twice a month – forty, 20-minute segments to date sharing his landmark accountability model for business and personal results. The noted global consultant, executive coach and co-author of the book Personal Accountability: Achieve What Matters Most to You shared how microscopic changes can lead to breakthrough results. "We often set ourselves up for failure from the beginning, mapping out HUGE commitments. When setbacks occur, which they will, we feed a habit that is detrimental to self-trust," said Mark. "Instead, we can build our confidence to be able to change by exercising small, deliberate steps. Changing one degree at a time will result in a big shift once we travel the mile."
Judy Rosemarin of Sense-able Strategies is the latest addition to Dr. Larsen's broadcast team. A photography and journalist by training, actress and director by avocation, and longtime career expert for ExecuNet, one of the leading executive career resource firms, Judy has an over 25 year coaching and training practice that helps leaders refine their executive presence, leadership, confidence and competence. Prompted by attending a recent high school reunion, Judy and Dr. Larsen talked about the power of storytelling and "coming home" to yourself, being true to the real you. "What do people remember about you when you leave the room? What is your "humaway?" asks Judy in a sparky, encouraging voice,"the impression you make, the tune people hum when you part company?" http:// http://www.sense-ablestrategies.com
On to the Show 200 airing this Saturday, October 9th courtesy of sponsorship from the Carondelet Health Network, Dr. Larsen will spotlight the efforts of the American Heart/American Stroke Association and their Go Red for Women Campaign. Special Event Chair Nancy McCluskey-Moore, a healthcare and computer software marketing professional, and Diana Cannon, Executive Director of AHA/ASA of Tucson will share their passion for education and research fundraising to expose the escalating impact of cardiovascular disease on women – the leading killer claiming 500,000 lives a year, 10X more likely than breast cancer, and greater than all cancers combined. Two noted cardiologists, Dr. Navin Kedia and Dr. L. Roderick Anderson, and survivor Wendy Krause are also on the roster, with segments respectively entitled: "Heart Disease: Is it in your genes?" "Surviving a Brain Attack: Stroke Symptoms and Why a Quick Response Matters," and "Angels, Balance and Care: Surviving Heart Disease."
"Circles of Change Radio is my commitment to help you and help you help others choose and shape your own path by walking on it. Plain and simple, I believe we can get anything we want in our lives, so long as we help others get what it is that they want," Dr. Larsen often says. "Circles of Change" Radio continues to change.
Click here to become an Advertising Partner.
# # #