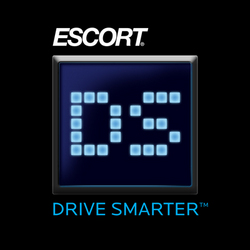 "Radar detector users are experiencing some very annoying false alerts originating from K-band traffic flow sensors—the good news is that ESCORT has products to help you avoid these false alerts," said Dave Smidebush, ESCORT's Vice-president of Marketing.
West Chester, OH (PRWEB) October 11, 2010
ESCORT Inc, the leading manufacturer of premium automotive electronic accessories and maker of the world's best radar and laser detectors, announced its expanded efforts to help make drivers and radar detector owners aware of ESCORT's proprietary solution for silencing annoying false alerts generated by traffic flow monitoring systems. "Radar detector users are experiencing some very annoying false alerts originating from K-band traffic flow sensors—the good news is that ESCORT has products to help you drive smarter and avoid these false alerts," said Dave Smidebush, Vice-president of Marketing. "Radar detector users who drive where traffic flow sensors are in use are experiencing dramatic increases in their detectors' false alerts—only ESCORT has a solution for ending this problem," he added.
Originally deployed and tested in the nation's highest density traffic regions, the success of the autonomous K-band traffic monitoring systems has led to their rapid growth and placement along traffic routes traveled by every day drivers. The sensors, placed one mile apart, are solar powered, have no wires and begin collecting and transmitting traffic data immediately. The K-band signals used in the monitoring process send false alerts to radar detectors—the sensors turn on and off cycling about once each minute. With hundreds of sensors along major routes, the level of annoyance can be intense. The outlook is for continued expansion of the use and installation of the traffic flow measurement systems and K-band sensors. ESCORT radar detectors with the proprietary Traffic Sensor Rejection (TSR) software prevent the false alerts generated by the presence of the traffic flow sensors.
ESCORT's proprietary TSR feature is user-selectable and can be engaged for rejection of the K-band false alerts, or, the feature can be easily disabled by drivers not exposed to the traffic monitors. TSR enabled ESCORT radar detector models include: PASSPORT 9500ix GPS-enabled windshield mounted radar and laser detector, PASSPORT 8500 X50 and the ESCORT REDLiNE windshield mounted radar and laser detectors, and the PASSPORT 9500ci and PASSPORT Qi45 Custom Installed radar and laser detector systems.
"Similar to our responses to previous obstacles in the radar detector industry including the FCC mandated Oscillator redesign of all radar detectors, the introduction of laser guns, and now false alert K-band traffic sensor sources, ESCORT is the first and only radar detector company to overcome and solve another unforeseen barrier," said Tim Coomer, Vice-president of Product Development.
Known as the category leader and innovator, ESCORT has developed many of the world's radar detector 'firsts' including the first internet ready, GPS based radar detectors—the PASSPORT 9500ix windshield mount model and the PASSPORT 9500ci custom-installed version. Featuring ESCORT's patented TrueLock™ feature, which uses GPS technology to eliminate false alerts by indexing their exact location and frequency, and ESCORT's patented AutoLearn™ feature, which automatically analyzes all incoming signals and automatically eliminates false signals, ESCORT continues to lead the category with the addition of the TSR software. "ESCORT's patented features including built-in intelligence, make ESCORT radar detectors the most accurate and reliable radar detectors on the road," Coomer added.
For more information on ESCORT's TSR enabled radar and laser detectors including the PASSPORT 9500ix and the 9500ci, and to learn how ESCORT's proprietary TSR software, designed to eliminate K-band traffic flow sensor alerts, can help you drive smarter, visit Escortinc.com or call the ESCORT Experts at 1.800.433.3487.
About ESCORT Inc.
ESCORT Inc. is the leading manufacturer of high-performance radar and laser detectors, Entourage GPS enabled navigation and tracking products and other Drive Smarter products. ESCORT manufactures products under the ESCORT, PASSPORT, REDLINE, SOLO, Vector and BELTRONICS brands. The company is headquartered in West Chester, Ohio with its principal manufacturing facility located in Mississauga, Ontario, Canada.
Editorial Contact:
Ron Gividen
513.870.8500
press(at)escortradar(dot)com
###