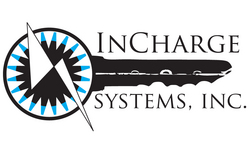 We look forward to continuing to work with industry partners to bring end-to-end authentication to real-time IP communicationsAdd a quote
Chicago, IL (PRWEB) October 13, 2010
The existing ACerted Trust solution has been implemented in proxy servers that assure to receiving servers the identity of originators of Session Initiation Protocol (SIP) requests for voice, video, presence or messaging sessions. By assigning a digital signature at the session set-up , ACerted Trust allows intermediate and receiving entities to check with a trusted certificate authority to verify the identity asserted by the originator. Today's announcement of software that runs on the Internet Protocol stack extends the solution to any existing soft client running on Linux, enabling the endpoint to sign and validate IP communications sessions utilizing a user agent of choice, and providing trusted end-to-end authentication.
The client agnostic signing and validation software released today is the first step toward our goal of ubiquitously extending ACerted Trust to SIP endpoints, such as IP phones, analog telephone adapters and software user agents such as PC softphones and mobile VoIP clients on smart phones", said Warren Bent, Vice President - Business development oft ICS. "We look forward to continuing to work with industry partners to bring end-to-end authentication to real-time IP communications.
ABOUT InCharge Systems InCharge Systems has developed a trusted certificate repository to bring security to open IP communications to solve the fundamental interoperability and security problems of network operators, enterprises, and application providers caused by inadequate security mechanisms in existing protocols for assuring the identities of originating end users. For enterprises seeking to maximize productivity by securely extending internet-based unified communications capabilities beyond network silos, ACerted Trust enables the federation of rich IP communications tools when collaborating with customers and suppliers.
Press Contact
Warren Bent – VP – Business Development
InCharge Systems, Inc.
+1.630.474.9451
###