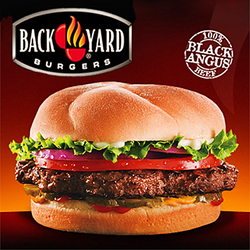 "FlyCoupon brings buyers and sellers together in a fun and collaborative way"
Gainesville, FL (PRWEB) October 12, 2010
"Gainesville is a colorful mix of culture, history and higher education, making it an ideal market to launch FlyCoupon," said founder Steven Shlagman. "We'll help students and residents save money on their favorite things to do, while introducing a steady stream of new customers to local businesses."
FlyCoupon negotiates unprecedented deals with top businesses. FlyCoupon subscribers receive free daily emails alerting them to the deal. These deals are activated as soon as they go live. There are no minimums required for our deals. "You want it, you buy it, you got it," said Shlagman. We encourage subscribers to share the deal with family and friends via social media tools such as Facebook and Twitter. FlyCoupon creates a win-win for local merchants. So far, this innovative approach to e-commerce has generated millions in revenue for local businesses around the country.
"FlyCoupon brings buyers and sellers together in a fun and collaborative way," said Shlagman. "We offer the consumer a great deal they can't get anywhere else and deliver the sales directly to the merchant."
During its first week in Gainesville, FlyCoupon is featuring a $10 for $20 Worth of Food and Drink at PizzaVito. Upcoming features include Back Yard Burger, The Gator Shop, Larry's Giant Subs, TCBY, Italian Fine Dining, Sushi, Clothing Boutiques, Bagels Shops, Book Stores, Cup Cakes, Cooking Classes, Dental Cleaning and much, much more.
Gainesville is the first city in Florida to enjoy FlyCoupon deals.
Click to see Today's Deal: http://www.FlyCoupon.com
# # #