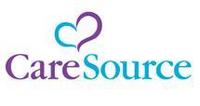 Through this unique partnership, we're offering CareSource members the opportunity to stay close to home and get the medical care they need
Zanesville, OH (Vocus) October 8, 2010
CareSource, a non-profit, public-sector managed care company, through a partnership with Quality Care Partners (QCP) offers the most comprehensive access to affordable health care within local communities through QCP's network that includes hospital providers - Genesis Healthcare System, Coshocton County Memorial Hospital, Southeastern Ohio Regional Medical Center - and the most comprehensive panel of physicians serving Muskingum, Morgan, Perry, Coshocton, Guernsey and Noble counties.
Those in Southeast Ohio no longer have to travel large distances to find the affordable health care they need. The partnership provides enhanced access to health care for CareSource members in Southeastern Ohio through increased member capacity primary care offices throughout six counties including two Federally Qualified Health Centers (FQHC's) in Muskingum and Morgan Counties and the addition of more than 100 specialist providers.
"Through this unique partnership, we're offering CareSource members the opportunity to stay close to home and get the medical care they need," said Pamela Morris, President and CEO, CareSource. "Now those in a six county area can receive care that is close to home instead of driving an hour or more to receive access to specialists."
"Quality Care Partners is excited to have developed this partnership between local healthcare providers and CareSource. This allows the members of CareSource to access all types of specialty services in their community," said Dan Sylvester, Executive Director of Quality Care Partners. "The hassle factor of driving to the larger markets for specialty care is eliminated in most cases with this relationship. Southeast Ohio hospitals and medical staffs offer an array of quality healthcare services. This is much more convenient for members of our communities than having to drive to access specialty care in Columbus."
For more information, visit http://ourhealthcaresource.com.
About CareSource:
CareSource is a non-profit health plan founded on the principles of quality and service, delivered with compassion and a thorough understanding of the Medicaid consumer. By staying true to its mission of making a difference in the lives of underserved people by improving their health care, CareSource has become one of the largest and fastest growing Medicaid managed care plans in the nation. Today, CareSource serves more than 850,000 Medicaid and Medicare Advantage consumers in Ohio and Michigan.
With a strong focus on preventive care, CareSource utilizes a continuum of care model to members at all stages of health and illness. In addition to all required services, CareSource offers extra benefits such as a 24-hour nurse advice line, transportation to doctor's appointments, and a variety of care management programs. For more information about CareSource, visit http://www.caresource.com/ and http://ourhealthcaresource.com.
About Quality Care Partners:
Quality Care Partners (QCP) is a non-profit physician and hospital organization (PHO) that contracts with payers and employers to provide a network of health care providers and care management services. QCP includes physicians and hospitals in 11 counties throughout southeast Ohio. For this program, participating providers represent a six county region comprised of Coshocton, Morgan, Noble, Perry, Guernsey and Muskingum counties and includes the three hospital systems located in this region -- Genesis Health Care System, Coshocton Memorial Hospital and Southeastern Ohio Regional Medical Center.
###