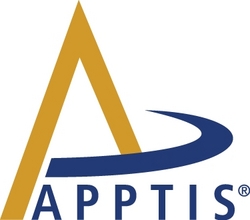 An effective cyber strategy changes the approach of operating and defending the Nation's networks, both military and civilian, while continuing to provide the management oversight that maintains effective information technology programs and compliance in the pursuit of our national interests – political, diplomatic, economic, and military
Chantilly, VA (PRWEB) October 12, 2010
Apptis, Inc., a leading provider of essential IT and communications services to key Defense and Civilian agencies, today announced that Colonel Jim Barrineau, U.S. Army, Retired, has joined the company as Vice President for Strategic Cyber Initiatives. In this role, he will work with Apptis teams and their customers to develop integrated cyber solutions to meet the unique needs of the Department of Defense (DoD) and other federal agencies.
Jim Barrineau brings over 27 years of IT and cyber technology experience, including extensive leadership in the delivery of strategic and tactical solutions for cyber security, global enterprise management, and network operations centers services (with particular emphasis on information assurance) to a demanding customer base. Through his work he has developed extensive relationships with the Pentagon, Army staff, DISA, and the global Joint community. He was one of the initial senior leaders of the Joint Task Force – Global Network Operations (JTF-GNO), and as Chief of Staff he managed a complex multi-million dollar organization while overseeing diverse teams of military, government civilian and industry partners directly engaged in directing the operations and defense of DoD's global networks. He also assisted in the planning and execution of the merger and movement of the JTF-GNO into the newly formed US Cyber Command at Fort Meade, MD.
"An effective cyber strategy changes the approach of operating and defending the Nation's networks, both military and civilian, while continuing to provide the management oversight that maintains effective information technology programs and compliance in the pursuit of our national interests – political, diplomatic, economic, and military," said Skip Nowland, Apptis President and COO. "Jim brings a strategic depth and vision to our core business that will greatly support our commitment to solve these complex problems, and we are honored to have him as part of our team."
Barrineau holds a Master of Science in Strategic Studies from the U.S. Army War College in Carlisle, PA, a Master of Science in Telecommunications from Iona College in New Rochelle, NY, and a Bachelor of Science in Telecommunications from Northern Arizona University in Flagstaff, AZ.
About Apptis
Combining deep experience in federal government with expertise driving the latest innovative technology advancements, such as Cloud Computing, Apptis has been delivering mission critical IT and communication solutions to federal agencies for over 20 years. Apptis defines, optimizes, and implements IT solutions that help our clients achieve their mission. The company's core capabilities include Software & System Engineering, Enterprise Management, Network Engineering, Information Assurance, and Program Management. Our accomplished IT professionals deliver mission critical IT and infrastructure services around the world anytime, anywhere. Proven. Trusted. Secure. Apptis is privately held with headquarters in Chantilly, VA. http://www.apptis.com
Contact:
Daisie Register
Director of Marketing & Communications
Apptis, Inc.
703.293.6243
daisie(dot)register(at)apptis(dot)com
# # #