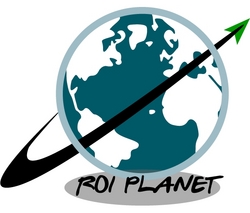 You can conquer almost any fear if you will only make up your mind to do so. For remember, fear doesn't exist anywhere except in the mind.
East Northport, NY (PRWEB) October 11, 2010
There are countless Day and Swing trader educators claiming to have the 'edge". Whether you are experienced or just starting out, the place to be is Return On Investment Planet. ROI offers a no nonsense community with the client held in utmost importance. The guidance in the Equity Lair is unprecedented boasting over 40 years of New York Stock Exchange Specialist Broker experience. They encourage the traders to become independent thinkers able to navigate the daily moves of the financial markets through constant attention to the client. The chat room is actively posting every morning at 7 a.m. sharp. They provide up to date news and make clients aware of potential trades in the Pre-Market session. Additionally the trading room focuses on After Hours trading as well. Many opportunities unknown to traders are brought to light at ROI Planet.
October is earnings season. Most traders make most of their profits during this period. Now is the time to take advantage of The ROI Planet Equity Lair. The coverage in the chat room is at the very least an eye opener. The seminars are interactive and personal. From how to analyze trends, disseminate news, use charts, and most importantly, how to understand the psychology of trading ROI is not only the pathway to fertile profit grounds but has the credibility to back it up.
Founder Richard K. Green
Richard Green is a coach and mentor who helps individuals succeed in the highly competitive world of day-trading and swing-trading. Rich's extensive experience in equities markets enables him to create an environment that fosters maximum learning by encouraging discussions and through the application of trading concepts tailored to an individual trader's needs.
Rich spent nearly two decades working on the floor of the New York Stock Exchange. He began like most everyone – as a phone clerk who took orders from clients. After only a few short years, he became a full seat-holding member as a specialist/market maker. Beginning with Blumenthal Securities, his career path also took him to such notable firms as Dresdner Bank, Oscar Gruss Specialists, Spear, Leeds & Kellogg / Goldman Sachs.
As a highly successful specialist, Rich provided fair and orderly markets for such stocks as: Raytheon; The Sports Authority; Florida Power and Light; Orbital Sciences; Ruby Tuesday. He maintained extensive interaction with the CEO's and CFO's of these listed companies. He also provided valuable training and coaching to new and inexperienced clerks. During his tenure on the floor of the Exchange, Rich traded millions of shares, all within a pristine, fully compliant trading record.
For more information please Call 866-764-4063 or go to: http://www.roiplanet.com
A week trial including a Seminar is available for $29.95
If you would like to speak to Richard Green personally kindly fill out a contact form with best information.
###