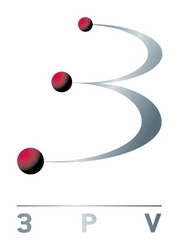 It is an exciting time for 3PV, as we grow and enhance the service offerings we provide to our customers
Orlando, Fla. (PRWEB) October 11, 2010
3PV® – Third Party Verification, Inc., a leader in third party verification services; today announced the impending release of several enhancements to its TPV offerings. These new offerings and product enhancements demonstrate how 3PV continues to innovate as thought leaders in the Third Party Verification market.
In addition to existing methods including automated, live-agent, eLOA, pLOA and AssureSign verification services, 3PV customers will now be able to process verifications using new technologies. 3PV introduces SMS Text and Smartphone applications which enable customers to obtain third party verifications using standard SMS Text and Smartphone technology. These new methods of TPV processing will allow users to communicate with their customers the way they want to be communicated with.
Additionally, the 3PV will release a new Customer Web Portal with enhanced reporting tools. Enhancements include:

Reporting dashboard for executive-level views of TPV activity with drill-down capability to view a specific center, group of agents or even a single agent
Automatically updating dashboard components using Microsoft's Silverlight technology
Drilldown reporting components with stronger filtering components
Hierarchical organizational structures mirrored in roll-up statistics for larger clients
Ability to implement requests for custom reports faster with no loss of quality
The updated Customer Web Portal was previewed at 3PV's User Conference held earlier this year in Lake Mary, Florida, and attendees will be among the first to gain access to a beta version of the site prior to general availability.
"It is an exciting time for 3PV, as we grow and enhance the service offerings we provide to our customers," said David W. Brinkman, 3PV's president and chief executive officer. "At 3PV we pride ourselves for our ability to keep up with the continually evolving communication channels, and now with even more robust reporting features, customers can truly maximize these tools to deliver immediate measurable results."
About 3PV® – Third Party Verification, Inc.
3PV is a cutting-edge information technology company that specializes in creating one-of-a-kind break-through solutions for complex business challenges. 3PV is the only TPV provider to achieve enterprise-wide SAS-70 Type II certification, and is widely respected as the leader in speech-enabled, live-agent and online third party verification (TPV) for service providers. The company was the first to employ speech-enabled verification, an integrated call-back solution, a full-time regulatory compliance officer and a patent-pending eLOA® (electronic letter of agency). With documented industry-leading verification completion rates higher than 95%, all 3PV verification solutions meet or exceed FCC, FTC and state requirements for carrier, utility and commercial services. 3PV's state-of-the-art carrier-grade facility ensures service uptime, security and reliability. For more information about Third Party Verification, Inc. visit http://www.3PV.com.
###