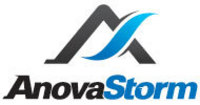 "Companies should consider more industrial strength web deployment solutions in order to meet the demand and ensure high availability for their customers."
Austin, Texas (PRWEB) October 11, 2010
AnovaStorm®, the leading provider of intelligent web deployment solutions, today announced the closing of an initial funding round led CAG Investments, Inc. in order to scale product development, sales, and marketing for their flagship product AnovaDeploy™.
The company was founded by former BuildForge executives along with technical entrepreneurs who bring deep web deployment expertise. BuildForge's software automated the build and release phase of the application development lifecycle, and became an Austin success story when they sold to IBM in 2006. Now this same team seeks to improve processes that occur "downstream" by increasing the efficiency, reliability, and auditability of web deployments.
"As business requirements demand greater release frequency to stay competitive and take advantage of market opportunities, the bottleneck in many enterprises has now moved to the application deployment phase," said Derek Hutson, chief executive officer of AnovaStorm. "AnovaStorm combines built-in application server intelligence with a flexible deployment process framework that enables enterprises to automate, standardize, and track their deployment activities, thereby reducing cost, improving staff utilization, and easing compliance requirements."
Robin Bloor, former senior analyst for Hurwitz and Associates and now president of The Bloor Group believes enterprises can realize significant gains by solving this challenge. "Home grown web deployment solutions are often costly to maintain and difficult to scale, and the problem is being compounded by the prevalence of Agile development, cloud computing, and virtualization which are increasing both the frequency of development releases and the complexity of web deployments," said Bloor. "Companies should consider more industrial strength web deployment solutions in order to meet the demand and ensure high availability for their customers."
"We are excited about AnovaStorm's unique approach to solving the challenges of deploying web applications," said Gregg Burt, chief executive officer for CAG Investments, Inc. "We feel strongly that this seasoned management team combined with their unique approach to understand the true deployment requirements is a winning combination, and we are thrilled to be a part of it."
AnovaDeploy is scheduled for general availability in the first quarter of 2011.
About AnovaStorm
AnovaStorm provides intelligent web deployment automation software that brings predictability, efficiency and auditability to your mission critical web applications – so you can power your business. For more information about AnovaStorm, visit http://www.anovastorm.com.
*AnovaStorm, AnovaDeploy and all other AnovaStorm brand and product names are service marks, trademarks, or registered trademarks of AnovaStorm, Inc. All other marks are the property of their respective owners.
# # #