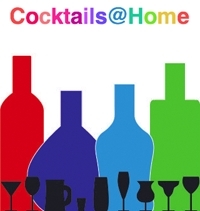 "Cocktails@Home fills a unique, much-needed niche on the app market -- allowing users to make the cocktail recipes they'll want to drink based on what they have at home!"
Westport, CT (PRWEB) October 12, 2010
NP Associates today announced the launch of Cocktails@Home, the new iPhone app that allows users to search for cocktail recipes based on the ingredients they have at home. In addition to browsing by ingredients, Cocktails@Home users can also search for recipes by drink name and bookmark their favorite recipes. Cocktails@Home is available now for the iPhone, iPod touch and iPad on the iTunes App Store.
All recipes available on Cocktails@Home have been reviewed, rated and updated by a professional mixologist. Through simple, easy-to-navigate menus, recipes are presented in either imperial (oz.) or metric (cl.) units, based on the user's country or preference.
Cocktails@Home also links to wiki articles about notable cocktails and lets viewers watch YouTube videos, right within the application, in which famous and not-so-famous bartenders make and discuss various drinks.
"Cocktails@Home fills a unique, much-needed niche on the app market -- allowing users to make the cocktail recipes they'll want to drink based on what they have at home!" said Nicholas Pisarro, Jr., chief developer of Cocktails@Home and principal of NP Associates. "The app is ideal for any social occasion from small gatherings to large parties, as well as for professional bartenders. Customers around the world have already begun to purchase, use and enjoy Cocktails@Home."
Cocktails@Home was developed by an international team of developers in France and the United States with more than 100 years of combined software application development. NP Associates, publisher of Cocktails@Home, has been developing professional software and consulting with corporations since 1992. The app's French development team includes a highly experienced I.T. Manager and professionals in the liquor industry, including a full-time mixologist who edited and rated all recipes available on Cocktails@Home. NP Associates will continue to update Cocktails@Home with significant improvements on a regular basis.
"Our goal with Cocktails@Home was to create a resource that mixed-drink fans would turn to not just once but again and again," added Pisarro. "We look forward to enhancing this wonderful app for many years to come."
Users must be at least 17 years old to download Cocktails@Home and agree to use the application at their own risk.
To buy and download Cocktails@Home, visit http://itunes.apple.com/us/app/cocktails-home/id389334872?mt=8&uo=4
For Cocktails@Home news and technical support, visit http://cocktailsathome.biz/.
###