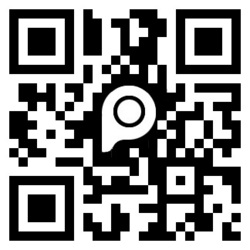 Greensboro, NC (Vocus) October 12, 2010
As an innovative leader in the photographic/web industry PhotoBiz.com is always on the lookout for new technology to better serve our customers and reach out to new ones. In case you're not familiar with QR codes: QR is short for Quick Response (because they can be read quickly by a mobile devise through its camera as a scan). They are used to take a piece of information from a transitory media and put it in to your cell phone – this can be links, videos, text, photos and more.
QR codes are generally more useful than a standard barcode is that they can store much more data. The other key feature of QR Codes is that instead of requiring a scanner to 'read' them, most modern mobile phones can convert them and there are applications out there for Smartphone that don't support native QR code scanning. App Sores everywhere have free scanning software and QR Code readers that uploads in just a few seconds.
We are only just scratching the surface of how they will be used. Our test application placed in the Membership Issue of the Carolina Photographer proved the technology. We were able to customize the code to brand with our logo and will apply it to the upcoming issue of the Professional Photographer magazine. Our plans are to include the QR Code to nearly all of our future printed pieces, even business cards.
We at PhotoBiz.com see this but another example of the blurring of the edges of media, as we all rapidly enter this totally connected world. The technology has a few barriers to overcome over the next few months or so, not the least of which is consumer awareness. PhotoBiz will play its part of this technology taking ground and gaining momentum. We wouldn't be surprised to see these little digital squares showing up in more and more places.
Passionate Support : Guaranteed Satisfaction!
For more information about PhotoBiz.com, visit http://www.PhotoBiz.com or visit us on Facebook at http://www.photobizfanclub.com.
###