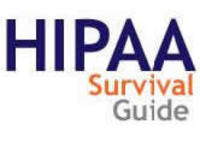 Our Business Associate Agreement is 'swipe & go' priced for affordability.
Tampa, FL (PRWEB) October 13, 2010
3Lions Publishing, Inc. (3LP), the owner/operator of the HITECH Survival Guide, is pleased to announce its first release of the HITECH Ready Business Associate Agreement. The Business Associate Agreement is available for download on the HITECH Survival Guide Store. New HIPAA regulations and the HITECH Act mandate that a Covered Entity establish a written contract with a Business Associate in a number of instances, including whenever a Business Associate "manages" Protected Health Information on behalf of a Covered Entity.
3LP's model Business Associate Agreement is a quick, simple solution for both Covered Entities and Business Associates. The model Agreement comes with a guide that provides clause-by-clause analysis. The Business Associate Agreement (BAA) also comes with an annotated version that provides links to authoritative statutory / regulatory sources for ease of reference. The provisions in this model BAA meet the requirements of both the HIPAA regulations and the HITECH Act.
Carlos Leyva, CEO of 3LP, says: "3LP continues to innovate with Release 1.0 of its Business Associate Agreement. This offering provides a HITECH ready, out-of-the-box agreement, as well as other tools, that help Covered Entities and Business Associates rationalize this important aspect of the HITECH Act. Our BAA is 'swipe and go' priced to be economically affordable for small primary care providers while at the same time serving as an educational tool for healthcare stakeholders of all sizes industry wide."
The HITECH Act embodies a convergence between law, policy, and technology. 3LP expects this trend to continue as enabling technologies mandate a multi-disciplinary approach to complex regulatory issues. Release 1.0 addresses the convergence challenge by providing stakeholders with tools that allow them to more effectively attack the Business Associate Agreement learning curve.
About 3Lions Publishing, Inc. (3LP)
3LP focuses on publishing online context sensitive content within well defined subject matter domains. 3LP helps publishers leverage and monetize their content by providing a publishing platform that matches high quality content with an SEO centric set of audience development tools. 3LP is located in the greater Tampa, FL area. To learn more about 3LP visit its flagship site at http://www.hipaasurvivalguide.com.
# # #