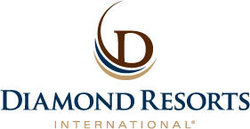 Las Vegas, NV (Vocus) October 12, 2010
DIAMOND RESORTS INTERNATIONAL® (Diamond), a global leader in the hospitality and vacation ownership industries, today announced that Frank T. Goeckel has joined the company as Senior Vice President, Business Development and HOA Management.
Mr. Goeckel has over 25 years of vacation ownership, hotel and customer relationship management experience, having most recently held the position of Vice President, Association Management, Developer Interface and Board Relations for The Ritz-Carlton Club and Residences where he helped reduce operational inefficiencies, leveraged intra-company business partnerships to improve communications for refurbishments, renovations and board associations, and worked closely with finance, legal, development, asset management, architecture, design and other process representatives to ensure on-time and on-budget execution.
Having spent more than a decade with Marriott Vacation Club International, Frank T. Goeckel has held a variety of positions including Vice President, Customer Relationship Management, Club Product Development and Operations where he led a key strategic initiative to achieve long-term growth targets and product loyalty. Additionally, Mr. Goeckel has held the positions of Vice President, Product Supply Management, Resale Operations; Vice President, Resort Development, Feasibility and Business Planning; and Vice President, Resort Development. Throughout his career, Frank has also worked with Resort Condominiums International as Director, Resort Development Services in their consulting practice; Varsity Clubs of America as Vice President, Real Estate Development; and for GGS Co., Ltd., of Tokyo, Japan, a hotel investment firm, as AVP, Asset Management, Hyatt Regency Suites Hotel, Palm Springs, CA, and GM, Rancho Mirage Country Club, Rancho Mirage, CA.
According to Stephen J. Cloobeck, Chairman and Chief Executive Officer, Diamond Resorts International®, "We are looking forward to welcoming Frank Goeckel and his vacation ownership, development, feasibility and customer loyalty experience to the Diamond community. Frank's lodging leadership and business industry experience coupled with Diamond's existing global footprint and business model will continue to position Diamond as an industry leader in both the hospitality and vacation ownership markets."
Diamond Resorts International®, with global headquarters in Las Vegas, Nev., is one of the largest vacation ownership companies in the world with more than 177 branded and affiliated resorts and over 24,000 guest beds in 26 countries with destinations throughout the continental United States and Hawaii, Canada, Mexico, the Caribbean, Europe, Asia, Australia and Africa. Offering simplicity, choice and comfort to more than 385,000 owners and members through the branded hospitality service of more than 5,500 team members worldwide, Diamond Resorts International® is dedicated to providing its guests with effortless and relaxing vacation experiences every time, for a lifetime.
Annually, nearly 1.4 million owners, members and guests enjoy the simplicity, choice and comfort Diamond Resorts International® offers through our branded hospitality experience.
About Diamond Resorts Corporation
Diamond Resorts Corporation and its subsidiaries develop, own, operate and manage vacation ownership resorts and, through resort and partner affiliation agreements, provide owners and members with access to 69 managed resorts and 108 affiliated resorts through THE Club® at Diamond Resorts International®.
To learn more, visit DiamondResorts.com.
# # #