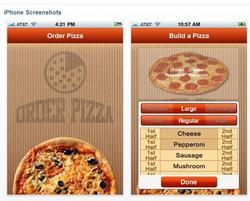 We are proud to have been recognized by PayPal as one of the most exciting and innovative startups in the mobile space ... We've had fantastic acceptance with over 125,000 downloads of our mobile apps. Order Mapper Inc. CEO, Jim Bricker
Bellevue, WA (PRWEB) October 12, 2010
Order Mapper Inc. today announced that it has been selected as one of the Top 10 Finalists for the PayPal X Developer Challenge. Order Mapper will pitch at the PayPal Innovate!2010 conference at Moscone Center in San Francisco on Oct 26th and 27th for a shot at the $100,000 Grand Prize Award.
Order Mapper will also be pitching at the Innovate! Pitch Slam in Silicon Valley on Oct 13th. Innovate!2010 is a global competition hosted in 25 cities globally to recognize the Innovate!100, the 100 Most Promising Startups in the world. Jim Bricker will deliver a 5-minute presentation designed to demonstrate Order Mapper's market opportunity, unique differentiation, and execution plans to a panel of expert judges selected by Guidewire Group.
"Order Mapper was selected by our analysts from a field of hundreds of applicants based on the clarity of their business vision and progress over the last 12 months." said Mike Sigal, President of Guidewire Group, Inc, the producer of Innovate!
Order Mapper will be evaluated using Guidewire Group's proprietary G/Score methodology in front of an audience of influencers, investors and members of the press. Following the Pitch Slam, Order Mapper will enjoy coverage in some of the world's most influential business and technology media, as well qualified introductions to potential investors, partners and customers who rely on the G/Score to identify promising startups through the Innovate!2010 Connections Program.
"We are proud to have been recognized by PayPal as one of the most exciting and innovative startups in the mobile space" said Jim Bricker, CEO of Order Mapper, Inc. "Since our beta launch in April 2010, we've had fantastic acceptance in the marketplace with over 125,000 downloads of our mobile apps. We're excited to be releasing our production platform later this year to all major mobile platforms including iPhone, iPad, Android and Windows Phone 7. PayPal's mobile payment solution helps us make ordering from your favorite restaurant fast and convenient."
About OrderMapper
OrderMapper is a Platform as a Service ("PaaS") for mobile ordering built on top of Twilio. Since launching a beta in April 2010 that allowed customers to order pizza from their mobile device, Order Mapper has become an industry leader in mobile ordering. The platform allows almost anything to be ordered from any business in the US and Canada by phone, fax, e-mail, or direct to the Point of Sale. This provides businesses with a simple and convenient way to reach mobile customers, generating new revenue without additional capital investment.
Contact: Jim Bricker, CEO. Email: jimbricker(at)ordermapper(dot)com, Tel: 425-395-4627
###