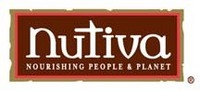 Dale brings a wealth of skill and industry knowledge to Nutiva®
Santa Paula, CA (Vocus) October 12, 2010
With organic hemp and coconut superfoods showing strong demand and sales growing at a 41% annual clip, Nutiva® is pleased to announce the hire of Dale Holden as its National Sales Manager.
"Dale brings a wealth of skill and industry knowledge to Nutiva®," says CEO and founder John W. Roulac. "Nutiva® is committed to bringing aboard the best talent to help grow its corporate 'tribe,' and as a strong advocate for plant-based nutrition, Dale is a perfect fit to help take the Company to the next level."
Dale Holden has more than 30 years of experience in the natural-foods industry. For the last 4½ years, he was National Sales Manager for Follow Your Heart, a leading manufacturer of vegetarian foods. "I've had the opportunity to also work with Mountain People's Warehouse (UNFI), Wild Oats, and White Wave--and to be part of their explosive growth with all its challenges and successes," says Holden. "I look forward to joining the Nutiva® team and contributing to the exciting expansion of the Nutiva® brand."
Based on SPINS industry data, Nutiva® is the number-one-selling brand of coconut oil, hemp oil, hempseed, and hemp protein.
New Products Keep It Exciting
Nutiva® has built its brand reputation by offering innovative healthy foods. When founder John W. Roulac was pondering what new superfood he should next introduce and champion, he chose the mighty chia seed, an ancient staple of the Aztecs. Chia is gaining much interest due to its ideal omega-3, protein, fiber, and antioxidant levels. It can enhance smoothies, cereals, baked goods, and many other everyday dishes.
This fall, the Company is rolling out Coconut Manna™, a whole-food spread made of dried, whole coconut flesh. The creamy coconut product contains 9% protein, 12% fiber, and 63% nourishing fats, and will serve as a delicious ingredient in smoothies, sauces, and desserts.
Education Is Key
Nutiva® keeps growing the market for these traditional foods, using web tools to teach the importance of organic farming, solar energy, hemp buildings, and the nutritional benefits of its hemp, coconut, and chia foods. Viewers of the company's YouTube video have exceeded 50,000, while the Nutiva® Facebook and Twitter platforms are also rapidly growing. The firm aims to make it easy for consumers to discover fun ways to use its organic Coconut Oil, Coconut Manna™, Hemp Oil, Hempseed, Hemp Protein, HempShakes®, and Chia Seeds.
For Roulac, the author of four books on hemp and composting, education is nothing new. "I'm passionate," he declares, "about doing my part to create a more healthy and sustainable world." Roulac adds that Nutiva® is proud to be part of the industry's Non-GMO Project, which helps to insure the integrity of organic foods by banning genetically modified organisms from organic certification.
About Nutiva®
Nutiva® is dedicated to a healthy and sustainable world, demonstrating its mission to nourish people and planet by using delicious organic ingredients, enriching the soil, and donating 1 percent of sales to sustainable-agriculture groups. Founded in 1999, Nutiva® is the world's best-selling brand of nutritious organic hemp foods and extra-virgin coconut oil. Its products are offered nationwide, as well as in Canada, Mexico, and the European Union, at more than 6,000 natural-food retailers. Follow the Company at http://www.nutiva.com or at http://www.facebook.com/Nutiva.
###