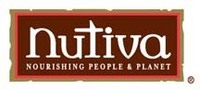 Nutiva's fast growth during these hard economic times is a testament to the strength of organic superfoods. We thank our loyal customers.
Santa Paula, CA (Vocus) October 14, 2010
As Nutiva®, America's leading organic hemp, coconut, and chia superfoods brand, celebrates its 11-year anniversary, it has again been named one of the fastest-growing companies in America on Inc. magazine's 2010 500/5000 list. Nutiva® was previously accorded this honor in 2009.
Sales of Nutiva's organic Hemp Oil, Hempseed, Protein, Hemp Bars, HempShakes®,
Chia Seed, and Extra-Virgin Coconut Oil have been growing by leaps and bounds, with total sales growth at 41 percent annually since 2006. Given its rapidly expanding customer base, Nutiva® has this month moved into a much larger headquarters in Oxnard, California. Total pallet capacity in the 18,500-square-foot facility has increased by a factor of more than 20 from the previous warehouse, to facilitate the firm's continuing growth. Nutiva® CEO and founder John W. Roulac comments, "Nutiva's fast growth during these hard economic times is a testament to the strength of organic superfoods. We thank our loyal customers."
Increasing Sales Across All Channels
Based on SPINS industry data, Nutiva® is the number-one-selling brand of coconut oil , hemp oil, hempseed,and hemp protein. The Company's Organic Coconut Oil continues to be the most-requested natural and organic food gift at Amazon.com.
Nutiva® boosts sales by focusing on key markets, including bulk sales, web resellers, natural food stores, supermarket chains, and international markets including Canada, Mexico, Russia, Asia, and the European Union. The Company recently upgraded its Internet presence with a much faster site. International sales at Nutiva.com are growing so rapidly that Nutiva® plans to ship its hemp, chia, and coconut foods to more 80 countries in 2011. The use of social media helps increase public awareness on the various health/green-lifestyle issues associated with the Nutiva® brand. New YouTube videos are released every month, and the Facebook fan base keeps growing.
Leading a Food Revolution
The firm has a positive track record in shaking up the food industry by championing the renaissance of such ancient foods as hemp, coconut, and more recently chia seed. According to CEO Roulac, "The current industrial food model is broken. People are waking up to the fact that food choices matter, and no healthcare plan is going to solve the issue of eating industrial goop sold as food." While Nutiva® has several hundred thousand loyal customers today, it plans to help nourish more than ten million people in the coming decade. As a trusted supplier of organic superfoods, Nutiva® is building a worldwide "tribe."
Roulac adds that corn- and soy-based foods are "sunset", while hemp, coconut, and chia foods are "sunrise" when it comes to future demand for nutritious foods. What is a minor niche today will become the next billion-dollar market--and Nutiva® is leading this nutritional revolution. He says that one element driving Nutiva's solid growth is the company's core promise to nourish people and planet by using healthful organic ingredients, enriching the soil, and supporting worthy causes.
About Nutiva®
Nutiva® is dedicated to a healthy and sustainable world, demonstrating its mission to nourish people and planet by using delicious organic ingredients, enriching the soil, and donating 1 percent of sales to sustainable-agriculture groups. Founded in 1999, Nutiva® is the world's best-selling brand of nutritious organic hemp foods and extra-virgin coconut oil. Its products are offered nationwide, as well as abroad, at more than 6,000 natural-food retailers. Follow the Company at Nutiva.com or at facebook.com/Nutiva.
###