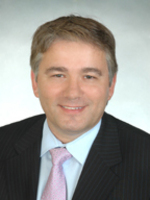 Boca Raton, FL (PRWEB) October 13, 2010
Providence Real Estate Group is pleased to announce that http://www.movetoboca.com is now live.
The site was initiated by Providence Real Estate Group and George Pojoga Broker/Owner as a way to reach an informed public that wants to stay abreast of real estate in South Florida specifically in Boca Raton, Delray Beach, Highland Beach, Ocean Ridge, Manalapan, Lighthouse Point and surrounding areas.
The new site is a great addition to our communication activities. In addition to the site's informative content, the design and interface are developed in a way so as to provide excellent user experience. Site's navigation has been designed by analyzing the user online information search behavior. The topics are well defined and categorized. Get to know the latest happenings in the real estate industry as and when it happens, stay updated!
It also includes a comprehensive list of homes and condos listed for sale or rent, photos, prices, virtual-tours, maps and more. The Providence Real Estate Group community website, in turn, will direct visitors who want more general information about real estate, school information to the public information site, both from the home page and other locations.
Over the next few months, Providence Real Estate Group will introduce new features and enhance navigation on the community site. This product is the result of years of synchronized hard work done by our team in analyzing and designing the concept. Movetoboca.com provides our visitors with a captivating interactive experience in examining the latest in real estate and find a dream home or sale the home.
Providence Real Estate Group offers rich content and continually strive to add more information with the latest happenings in the real estate industry. For additional information about the site please contact George Pojoga at 561-756-0196 or george(at)movetoboca(dot)com.
###