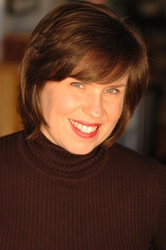 All it takes is one tiny spark for women to really uncover their true purpose, passion and life pursuits
West Tisbury, MA (PRWEB) October 13, 2010
Debbie Phillips, founder of Women On Fire, will speak this weekend in Lake Austin, Texas during the Lake Austin Spa Resort's 17th Annual Wise Women series.
Phillips will share how to live a more extraordinary life in her two-day workshop. On Monday, the program is entitled: How To Be On Fire About Your Life (Even if you are just trying to find a spark). Tuesday's workshop will address how to overcome fear with the program: Dear Fear: Adios. Au revoir. Goodbye: 5 Ways to Send What Scares You Packing.
"All it takes is one tiny spark for women to really uncover their true purpose, passion and life pursuits," said Phillips. "And I can't think of a better place to find a spark of inspiration than the relaxing and luxurious atmosphere of Lake Austin Spa Resort."
Since 2003, Women on Fire has connected women to one another to maximize their success through retreats, tea parties, coaching groups and media including the award-winning book Women on Fire: 20 Inspiring Women Share Their Life Secrets (and Save You Years of Struggle!) and the video Inspire Me!
The Wise Women series is a month long program held every October encompassing a wide array of topics in which "wise women" guest speakers provide a continuing source of inspiration and information to Lake Austin guests. Lake Austin is the top destination spa in America as named by Condé Nast Traveler.
Other speakers this month include: Linda Ellerbee, Laura M. Hayes R.N., Dr. Lorenzo Cohen, Allison Sperling, Debbie Gore, and Terry Walters.
About Women On Fire
Women on Fire is a membership organization of dynamic, authentic women who make a difference in the world. Through inspiration, strategies and support, members transform their lives to live a more extraordinary life.
About Debbie Phillips
Pioneering life and executive coach Debbie Phillips started Women on Fire in 2003 after working with hundreds of clients to successfully achieve rewarding and fulfilling lives and careers. Her dream was to connect her phenomenal clients to each other so they could share what they were "on fire" about. The "blaze" caught fire and the circle of women has expanded into a national and soon-to-become international organization.
Websites:
http://www.BeAWomanOnFire.com
http://www.DebbiePhillips.com
http://www.lakeaustin.com
###