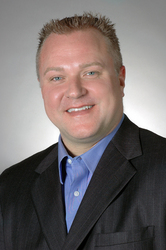 "EventSphere was designed to combine best-in-class solutions, people and technology with a true passion for customer service. We want to offer a hands-on approach to housing that places as much emphasis on the 'human experience' as the technological one,"
Atlanta, GA (PRWEB) October 21, 2010
With the highly anticipated debut of housing specialists EventSphere, industry veteran Todd Lambert is making good on his promise to revolutionize reservation and travel services. "EventSphere was designed to combine best-in-class solutions, people and technology with a true passion for customer service. We want to offer a hands-on approach to housing that places as much emphasis on the 'human experience' as the technological one," says Todd, President and CEO of EventSphere.
With specific tools and talents to outperform the biggest housing boxes currently glutting the market, EventSphere's boutique model offers clients in the meetings and events industry specialized services across five key areas:

SITE SELECTION – Exploring multiple city and hotel options to secure the best possible meeting location with a seamless contracting process.
EVENT MARKETING – Informing and intriguing attendees and exhibitors alike with a variety of strategic and targeted marketing materials.
PROGRAM MANAGEMENT– Offering exceptional customer service and strategic inventory management via accomplished, experienced program managers.
ONSITE FULFILLMENT – Ensuring seamless outcomes with 24/7 access to onsite team members handling housing logistics throughout the course of the event.
ATTRITION MANAGEMENT – Meeting all financial and strategic objectives with aggressive management of hotel inventory and attrition obligations.
Collaborating across hospitality specialties with a rock-solid support system—including contact agents ACA and the industry's leading reservation specialists, Passkey—EventSphere has already created a mounting buzz in the industry as a well-connected organization poised to make a major splash. No surprise given the many successful events and tradeshows EventSphere team members have worked on in previous business lives, including AmericasMart, the Kitchen & Bath Industry Show and the 2008 Democratic National Convention, to name a few.
As a new company whose key philosophy is maintaining absolute integrity and ethical behavior, EventSphere is also focused on creating a corporate culture of excellence internally that brings out the best in their people. "EventSphere's associates have been freed up to bring their greatest talents to fruition by employing the highest level of obtainable resources, tools and support available. It has been demonstrated time and again, when people are doing what they love and do best, everyone wins," says Tina Akintayo, CEO of Akintayo Management Group, EventSphere's core strategic partner specializing in corporate culture & business development.
In the months ahead, EventSphere will become an ever-present sight in the industry with upcoming attendances slated for IAEE's-EXPO 2010, PCMA's Annual Meeting, Passkey's Annual Housing Forum, ASAE's Springtime in the Park, MPI's – WEC and SGMP's Annual Conference.
EventSphere is currently operating from its headquarters in Atlanta, Georgia and is open for business.
###