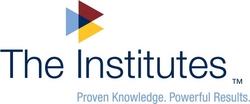 My grandfather always said don't talk about it; be about it.
Malvern, PA (Vocus) October 13, 2010
The Institutes honored 1,246 new graduates of the Chartered Property Casualty Underwriter (CPCU®) program at the 2010 CPCU conferment ceremony in Orlando, Fla. The 2010 class brings the number of CPCU designations conferred since the program's inception in 1942 to more than 66,000.
The ceremony was held at the Orlando World Center Marriott on September 25. Peter L. Miller, CPCU, The Institutes' president and CEO, presided over the conferment ceremony and welcomed the class, "Not too far from here Walter Elias Disney made an investment because he had a dream. Like Walt Disney, you have each made an investment—you invested wisely in yourselves. The knowledge and skills you gained from your investment in CPCU will yield great dividends in your careers. There truly is a bright future ahead of each and every one of you and you should take the time now and bask in the glow of your CPCU achievement!"
The featured speaker at this year's conferment ceremony was Kevin Carroll, creative change agent. Carroll is the founder of Kevin Carroll Katalyst/LLC and the author of three highly successful books, Rules of the Red Rubber Ball, What's Your Red Rubber Ball?! and The Red Rubber Ball at Work. He inspires businesses, organizations and individuals to embrace their spirit of play and creativity to maximize their human potential and sustain more meaningful business and personal growth.
Speaking to members of the 2010 CPCU class and industry guests, Carroll shared the story of how he overcame obstacles to achieve success. Raised by his grandparents in Philadelphia, he learned an important lesson, "My grandfather always said don't talk about it; be about it." In his dynamic presentation, Carroll encouraged the audience to pursue their goals and to seek opportunities to make a difference in the lives of others.
The profile of the 2010 CPCU class honored at the conferment ceremony reveals the following: The youngest designee is 23; the oldest, 78. Men represent 58 percent of the designees, and women, 42 percent. New designees come from all 50 states. Graduates also come from Bermuda, Canada, China, Guyana, India, Japan, Netherlands Antilles, Pakistan, Peru, South Korea, Switzerland, Thailand, United Arab Emirates and the United Kingdom.
Designees also come from a wide variety of job functions. Our survey showed that 55 percent work in claims, commercial underwriting, and sales and marketing.
About The Institutes
The Institutes are the leader in delivering proven knowledge solutions that drive powerful business results for the risk management and property-casualty insurance industry.
The Institutes' knowledge solutions include the CPCU designation program; associate designation programs in areas such as claims, risk management, underwriting, and reinsurance; introductory and foundation programs; online courses; research; custom solutions; assessment tools; and continuing education (CE) courses for licensed insurance professionals and adjusters through its CEU.com business unit.
# # #