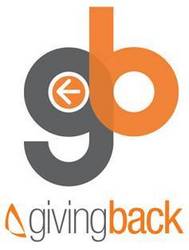 Through our Giving Back initiative, we are also taking the lead in our communities.
Mc Lean, VA (Vocus) October 12, 2010
NavigationArts, a professional Web design and development consulting firm, announced today that it is launching a new initiative called "Giving Back," which awards its services on a pro bono basis to non-profits in need. Applications are now being accepted.
The co-founder and CEO of NavigationArts, Leo Mullen, said "At NavigationArts we take our corporate citizenship very seriously and look for opportunities where our Web and technology services can be deployed to help non-profit organizations better achieve their community goals."
NavigationArts aims to identify deserving organizations with innovative ideas to help the community but that lack sophisticated Web resources. Through the Giving Back initiative selected organizations will receive NavigationArts' skills and expertise to fulfill important unmet needs in the community.
"NavigationArts is a recognized leader in professional Web design and Web development," said Ted Smith, co-founder and COO of NavigationArts. "Through our Giving Back initiative, we are also taking the lead in our communities."
Smith is enthusiastic about the inaugural year of the Giving Back initiative because it "is a natural extension of our corporate culture and values." He explained; "At NavigationArts we place a premium on our people and strive to build collaborative and positive relationships in our workplace, which we feel extend to our local communities. Our staff is creative and innovative and continually strives to be better employees, people, and community members. Many of our employees volunteer across our communities and we have a tireless spirit to serve others."
Giving Back is open to U.S. based non-profit organizations with valid 501(c)3 status. For the full guidelines regarding the NavigationArts Giving Back initiative, please visit http://www.navigationarts.com/givingback.
NavigationArts Giving Back applications will be accepted from October 12 to November 30 this year with finalists being selected by January 31, 2011. The winning organization will be announced on or before February 28, 2011.
###