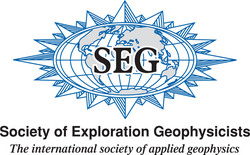 The SEG is very proud to add this robust online eLearning tool to our online course offerings. These short, targeted online courses will provide convenient and highly effective in-depth and cross-disciplinary training for our members
Denver, CO (PRWEB) October 14, 2010
Society of Exploration Geophysicists (SEG) has chosen the International Human Resources Development Corporation (IHRDC) as a preferred provider for its online learning courses. This valuable resource is designed to enhance geophysical understanding of the oil and gas industry and will provide SEG online users with the ability to further their education anytime and anywhere.
IHRDC's IPIMS is a comprehensive eLearning resource devoted to upstream petroleum technology. Developed in partnership with industry experts from 10 major oil and gas companies, its content is rigorous and extensive. IPIMS is a relational database of learning assets – text, colorful graphics, award-winning video, and challenging assessments – that can be structured to meet online users' specific training needs.
"The SEG is very proud to add this robust online eLearning tool to our online course offerings. These short, targeted online courses will provide convenient and highly effective in-depth and cross-disciplinary training for our members," stated Dr. Tom Agnew, Director of SEG Professional Development.
Key benefits of this new learning resource for members is the opportunity to select from extensive list of 60-90 minute courses and then purchase, on a cost-effective price, those of special interest. Once purchased the courses may be viewed repeatedly over a 30-day period on a- 24/7 access basis.
"Partnering with the SEG as a preferred provider of our e-Learning series, one that many of its senior members helped us to build, is a special milestone in our 40 year history of providing training to the international oil and gas industry. We are convinced that this series should provide a great benefit to many SEG online users," stated Dr. David Donohue, President of IHRDC, "and we look forward to being an active partner."
SEG is continually working to meet the needs of its members by providing online and offline training offerings that range from data acquisition and processing of a broad spectrum of geophysical data to the most advanced interpretation techniques in a wide variety of geologic environments. SEG is committed to providing training and advanced courses to its membership worldwide through SEG instructors and online courses which include many of the foremost recognized geophysicists.
About SEG
The Society of Exploration Geophysicists (http://www.seg.org), the international society of applied geophysics, is a not-for-profit organization that promotes the science of geophysics and the education of applied geophysicists. SEG fosters the expert and ethical practice of geophysics in the exploration and development of natural resources, in characterizing the near surface, and in mitigating Earth hazards. The Society, which has more than 32,000 members in 138 countries, fulfills its mission through its publications, conferences, forums, Web site, and educational opportunities.
About IHRDC
For 40 years, IHRDC (http://www.ihrdc.com) has been a worldwide leader in training and competency development for the oil and gas industry. We commit to offering the best and most innovative Instructional Programs, e-Learning Solutions, and Training Services available in the industry today. Our e-Learning Solutions group now offers four outstanding e-Learning series that deliver over 1,000 courses in upstream technology, operations and maintenance, oil and gas business fundamentals, and management essentials to users virtually everywhere in the world. These innovative, Web-based products provide clients with very effective and convenient ways to meet their learning and development needs.
# # #