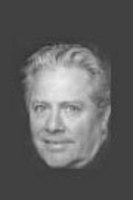 ...experienced executives...on demand...
Westport, CT (PRWEB) October 18, 2010
IT companies that need talented, experienced professionals to fill temporary gaps in their partner channel marketing and sales organizations now have a global source of interim talent: CTX Resources, a newly launched staffing firm.
The firm launches at a time when temporary-help payrolls are on the rise as companies turn to interim resources to fill more of their labor needs. Staffing sales in the second quarter of this year totaled $16.9 billion, according to the American Staffing Association (ASA). This represents a 32.8 percent jump over the same period last year and is the largest year-to-year percentage increase recorded since ASA began tracking industry sales on a quarterly basis in 1992. Moreover, according to data from the U.S. Labor Department, jobs in the sector have risen for 11 consecutive months. Similarly, in a global business outlook recently published by Duke University and CFO Magazine, chief financial officers affirm that nearly a quarter of all recent hires have been contract and temporary employees.
Flexible staffing
Founded by former longtime IBM channel-marketing executives, CTX delivers talent to IT companies that need experienced professionals for short-term engagements between one and 12 months. The firm's flexible arrangements make CTX a new alternative for IT companies that formerly had to staff short-term positions through outsourcing or consulting organizations.
"We place our experienced executives -- with industry expertise and intelligence -- in the precise areas where and when our clients need them. And we do this cost effectively, on demand, and at very low risk," said Stephen Reid, president and founder of CTX Resources. Reid spent more than 17 years in senior channel marketing and sales leadership roles for IBM Corp.
"Combined, our leadership team has helped drive billions of dollars in partner channel- and alliance-related revenues for IT companies, and much more if you factor in all of the talent we've assembled on our CTX associate team," Reid said.
CTX Resources has assembled a growing body of highly skilled associates who can serve immediately in a variety of key roles such as channel marketing or sales leaders, and in alliance strategy and support, and channel operations. Support is delivered across multiple areas, including design and development of channel programs, partner recruiting and enablement, and marketing and sales execution. CTX Resources services encompass needs analysis, project scoping, solution identification and ongoing relationship management.
"All IT organizations today operate in a complex world of business partners, alliances, and extended relationships," said Tim Wheaton, vice president, marketing and sales at CTX Resources. "This ecosystem business model has become the norm in today's IT industry, yet it often generates troublesome workload spikes. This is especially true now in the face of cutbacks and efforts to rein in costs. CTX offers a solution that can minimize the disruption of talent shortages, and maximize sales growth potential in the partner channel."
To learn more about CTX Resources, visit http://www.ctxresources.com
# # #