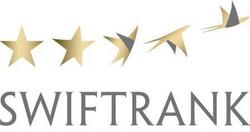 "In September alone, online consumers in 77 countries booked hotel stays in 46 countries on Swiftrank sites."
Boulder, CO (PRWEB) October 13, 2010
Swiftrank today announced the launch of its first hotel clients in a new Featured Hotel Program driving highly qualified travelers to book their next trip directly on hotel clients' websites. More than 440 client hotels joined the Swiftrank network in the past two weeks to boost direct bookings and reduce third-party commissions.
Properties owned by two leading ownership groups, hotels managed by internet marketing agencies TIG Global and Worldwide Revenue Solutions, and a selection of independent luxury hotels are the first clients to be featured on relevant location-based travel sites in the 12,000-site global network. New clients went live on hundreds of sites, including http://www.LasVegasHotels.com , http://www.SeattleHotels.com , http://www.VancouverHotels.com , and http://www.OrlandoHotel.net . Swiftrank is in discussions with a number of other leading hotels, hospitality brands, ownership and management groups, and marketing firms.
As a member of the Featured Hotel Program, clients secure premium positioning throughout Swiftrank's sites on a strictly performance-based, cost-per-click model, providing an important, risk-free opportunity to generate revenue from qualified visitors. Swiftrank is limiting every site to no more than 20 clients or "Featured Hotels," ensuring exclusivity and exposure. Clients can customize their content and seasonal promotions on the sites.
One of the most important benefits of the Featured Hotel Program is the potential for hotels to increase their international reach. "Swiftrank sites present a truly global distribution opportunity for hotels and resorts to reach new markets," said Sue Heilbronner, Swiftrank's Chief Marketing Officer and President of Swiftrank North America. "In September alone, online consumers in 77 countries booked hotel stays in 46 countries on Swiftrank sites."
About Swiftrank
Swiftrank is the largest online global travel network, overseeing more than 12,000 location-based, optimized travel websites. Swiftrank generates profitable revenue for travel companies by offering hotels, resorts, restaurants, spas, and car rental companies premium placements on one or more highly relevant, targeted Swiftrank sites. Swiftrank travel partners reach new customers, and they book this incremental business directly on their own sites through direct links from the Swiftrank network. Swiftrank, Pte Ltd, is headquartered in Singapore with offices in the United States and the United Kingdom. To learn more about how Swiftrank can work for your travel company, visit http://www.Swiftrank.com or call 1-866-308-RANK (7265).
###