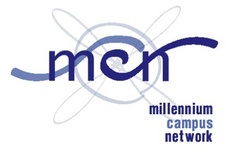 In dealing with a record number of inquiries over the course of the 2009-10 recruiting year, we had to be strategic in managing our time and efficiency as an office. Jenzabar helped us stay organized and catch errors before they had a chance to occur
Boston, MA (Vocus) October 13, 2010
Jenzabar®, Inc., a leading provider of software, services and strategies for higher education, has announced today that Jenzabar software helped The University of Mary Hardin-Baylor (UMHB) manage record enrollments. UMHB utilizes Jenzabar EX, an enterprise resource planning system, and Jenzabar's Internet Campus Solution (JICS), an Internet Portal, to create efficiencies in the enrollment office.
The University of Mary Hardin-Baylor has enrolled their largest number of students in the university's history during the Fall semester of 2010. With one of Jenzabar's flagship resource planning systems, Jenzabar EX, and Jenzabar's internet portal, JICS, UMHB was able to provide favorable student service and help handle the University's largest freshman class. The official UMHB enrollment for fall 2010 was 2,956 students, including both undergraduate and graduate, up 188 students from fall 2009.
"In dealing with a record number of inquiries over the course of the 2009-10 recruiting year, we had to be strategic in managing our time and efficiency as an office. Jenzabar helped us stay organized and catch errors before they had a chance to occur," said Brent Burks, Director of Admissions and Recruiting at The University of Mary Hardin-Baylor. "With the increased number of inquiries that we worked, it was crucial for us to use reporting mechanisms like that of InfoMaker to help us prioritize our recruiting efforts and the day to day functionality of our office."
Jenzabar also assisted in managing the rise in the number of UMHB transfer and international students. The number of transfer students rose this year to 301 students as compared to 263 transfers in fall 2009. The number of international students had a significant jump to 109 foreign students from 18 countries, compared to 56 international students from 11 countries last fall.
"The Admissions & Recruiting Office anxiously anticipates what the new versions of Jenzabar will bring, only to continue to better our future recruiting efforts," said Burks. "We feel honored to have such a strong partnership."
Jenzabar EX allows administrative and academic staff to access, update, store, and report on crucial data through a common database and a complete suite of end-to-end, fully integrated modules. Jenzabar's Internet Campus Solution gives constituents access to role-specific content, from administrative records and reports to online exams and chat rooms. The JICS portal is tightly integrated with Jenzabar EX and offers UMHB constituents a single point of access to Web-based self-service, e-learning, communications, and community-building applications.
"Enrollment is a success factor effecting the financial and operational achievement of an every institution," said Robert A. Maginn, Jr., Jenzabar Chairman and Chief Executive Officer. "The University of Mary Hardin-Baylor has leveraged the power of Jenzabar technology to offer more service to students, achieve tangible results, and improve business processes."
About Jenzabar, Inc.
Jenzabar, Inc. is a leading provider of enterprise software and services developed exclusively for higher education. With more than 35 years of combined experience offering technology solutions to colleges and universities, Jenzabar is the trusted partner of choice to more than 700 campuses worldwide, including private liberal arts, state, and community colleges and business, medical, law and other graduate schools. Jenzabar is headquartered in Boston, Massachusetts, with regional offices located across the United States. For more information, please visit http://www.jenzabar.com.
Contact:
Carina Ganias
617-492-9099 ext. 365
Carina.ganias(at)jenzabar(dot)net
###