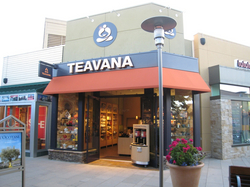 Atlanta, GA (Vocus) October 13, 2010
With over 100 different types of loose leaf tea (including 24 new teas coming late October), Chinese Yixing clay pots, Japanese Tetsubin cast iron pots, fine bone china & exquisite porcelain tea sets Teavana sets the standard for tea with a mission to provide a unique tea experience by encouraging a positive, healthy outlook for all.
Opening soon at:
Oak Ridge Mall – San Jose, CA opens October 15, 2010
La Encantada Mall – Tucson, AZ opens October 15, 2010
Lehigh Valley Mall – Whitehall, PA opens October 21, 2010
Barton Creek Square Mall – Austin, TX opens November 5, 2010
Valencia Town Center – Valencia, CA opens November 11, 2010
Century City Mall – Los Angeles, CA opens November 19, 2010
Copley Place Mall – Boston, MA opens November 19, 2010
For a Teavana store near you, see the Teavana Store Locator.
Atlanta-based Teavana first opened in 1997 with the name meaning 'Heaven of Tea'. The specialty stores are part retail shop and part tea emporium with over 100 different selections of loose-leaf tea from all over the world. The company donates 1 percent of profits from tea to CARE® (http://www.care.org), which goes to improve the lives of those who live in tea-producing areas of the world through education, access to safe water and greater economic opportunities.
Teavana currently has over 150 store locations in North America.
###