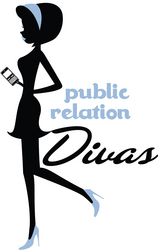 Vero Beach, FL (PRWEB) October 14, 2010
With the 2010 holiday shopping season expected to be focused on prices and practicality, Public Relation Divas has done the hard work for gift givers by compiling a list of 15 must-have gift ideas. Covering a wide range of price points, each item making the cut serves a genuine purpose, with frivolity taking the backseat consumers are demanding in this weak economy.
For their organic and/or eco-conscious focus, the Divas like these gifts for the upcoming holiday season:
1. Stylish organic bed linens from Dream Designs – Workshop crafted in Canada with certified organic cotton sateen, this bedding line is available in 16 gorgeous colors. Produced and processed without the use of pesticides, synthetic fertilizers, chlorine bleach, formaldehyde or chemical softeners, this line of pillowcases, duvet covers and sheets promotes a natural, healthy sleep. (dreamdesigns.ca)
2. Natural and organic clothing, as well as accessories and home items from Natural Clothing Company – This collection of organic clothing for men, women and children is made of hemp, organic cotton and bamboo – fibers that not only spare the planet significant amounts of insecticides and pesticides but are also timeless in fashion and style. (naturalclothingcompany.com)
3. SparkleHearts- Green has become glamourous! This 99.6% natural line of Shine shampoo, Soft conditioner, Peace Out No Knots hair detangler, Bubbling Blooms body wash and Sweet Hearts sparkly body lotion gives you the glam you want without the icky extras of toxins and chemicals. (sparklehearts.com)
4. REUSE Jeans – Constructed of 80% recycled fabric, this trendy denim line was generated from the belief that environmental awareness can – and should – coexist with fashion. (reusejeans.com)
5. 100% Bamboo towels from American Family Naturally – Hypo-allergenic, anti-microbial, anti-static, mold and mildew resistant, and 60% more absorbent than Egyptian cotton, these all-natural bath towels are as sensuous as silk and as soft as cashmere, without irritating sensitive or allergy-prone skin.(americanfamilynaturally.com)
When it comes to gift giving, the Divas contend that one can never go wrong with a delicious food or beverage. Holiday gift recipients with discerning taste buds will love:
6. Nutiva's Coconut Manna TM – A delicious whole food made of pure dried coconut flesh, this tropical "melt in the mouth" trans-fat-free treat will delight people. Delicious in or on smoothies, spreads, desserts, and even ice cream. (nutiva.com)
7. Organic Nectars' multi-award-winning raw vegan, organic, gluten-free, non-dairy kosher desserts and sweets – these ground-breaking sweet treats include Raw Agave Gelato - frozen cashew crème sweetened with agave, Raw Cacao Chocolate Bars - the world's only raw cacao chocolate bars sweetened with coconut palm sugar and Raw Agave Dessert Syrups. All free of dairy, soy, refined sugar and gluten, they're also low glycemic. (organicnectars.com)
8. HELIX Energy + Ginseng Drink – A revolution in energy drinks, HELIX is loaded with vitamins and contains no sugar yet tastes great. HELIX is the "New DNA of Energy"! (helixdrinks.com)
For the furry friends on their shopping lists, the Divas are dog-gone crazy for these gift ideas:
9. Customizable line of dog linens, duvets, beds and waterproof dog bed liners from WagZzz – Made of superior materials and constructed with top-quality sewing techniques, WagZzz luxury pet beds and liners provide extreme comfort and durability at a comparable price. Over 125+ fabrics to choose from. A portion of every sale is donated to animal rescue. (WagZzz.com)
10. Pet treats from Becca's Barkery – Baked fresh daily using only all-natural, human-grade ingredients, these doggie biscuits include several specialty collections of winter- and holiday-themed shapes in attractive packaging that are ready for gift giving and inside each bag of biscuits is a card with an opportunity to help a dog in need. (beccasbarkery.com)
While not necessarily falling into any practicality pigeonhole, no Diva could resist these holiday gifts … just because:
11. Wrapsody from Gypsy Mama – This beautiful wraparound baby carrier promotes attachment parenting in all its aspects and comes in a range of hand-batiked colorways. Matching hair wraps are available to complete the look. (gypsymama.com)
12. Stick-e® yoga socks, mats, gloves, wrist savers and towels – Non-slip and secure, this collection of yoga and active accessories provides comfort and support at the gym and beyond by keeping germs at bay, absorbing sweat and helping exercisers achieve deeper flexibility without risk of injury. (Stick-e.com)
13. Marv Graff couture jewelry ¬– No holiday is complete without a little sparkle and bling. These handmade ribbon-crystal bracelets, earrings, pins, necklaces and hair accessories from a Pre de Cache award-winning designer prove that good things do indeed come in small packages. (marvgraff.com)
14. Lauren's Hope medical identification jewelry – This attractive line of medical ID bracelets, necklaces, ICE (In Case of Emergency) dog tag necklaces, diabetic driver and diabetes passenger stickers, medical identification luggage tags, temporary medical ID tattoos, medical ID ankle bracelets and custom engraved medical ID tags is the gift that keeps on giving. (laurenshope.com)
15. RuffleButts diaper covers, bloomers, trendy tops, swing tops, ruffled pants, dresses and pettiskirts – These cute and modern variations on the ruffled diaper cover / baby bloomer are made of 100% cotton with quality construction and are too adorable to resist. (rufflebutts.com)
Holiday shoppers who don't want to compromise recipient enthusiasm for the sake of practicality can learn more about Diva-approved gift ideas online at http://www.publicrelationdivas.com. Interested media may arrange a meeting with company management by calling (772) 633-8337.
###