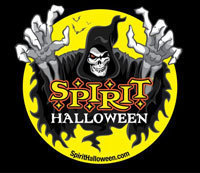 We feel that we have a responsibility to not only bring Halloween to those who can't experience it, but at least try to make life a little better overall for all kids in the hospital
Edmonton (PRWEB) October 13, 2010
A major costume retailer is helping keep the Halloween spirit alive by bringing the fun holiday to an Edmonton children's hospital.
On October 19, Spirit Halloween will be donating costumes, makeup artists and other goodies for a Halloween party like no other at the Stollery Children's Hospital in Edmonton.
"We're now part of the Alberta community so we want to do what we can to help it out," said owner Momen Al-subaihee, referring to the five Spirit Halloween stores now open in Edmonton, Red Deer and Calgary Alberta. "Halloween is a fun time of year and we think that all kids should have the opportunity to enjoy it."
Last year, the Spirit Halloween chain raised over $1 million for its Spirit of Children program that purchases items to make life easier for patients in children's hospitals and rehabilitation centres.
"We feel that we have a responsibility to not only bring Halloween to those who can't experience it, but at least try to make life a little better overall for all kids in the hospital," Al-subaihee added. "That's a big part of what Spirit Halloween is about."
For the entire month of October, a secret word-of-the-day will be available on the store's Facebook and Twitter pages, which can be used for a 20 per cent-discount on any Spirit Halloween purchase. There will also be a number of Halloween contests being held on Edmonton radio stations, including The Cutest Kid contest in which parents can send in photos of their child's costume starting October 4.
Spirit Halloween's specialty retail stores are the most comprehensive one-stop destinations for everything shoppers can imagine for Halloween. Through the vast merchandise assortment and memorable visual presentation, Spirit stores provide a truly impressive, unique and unforgettable shopping experience.  In addition to being a fun and interactive event for shoppers, the locations offer complete selections of costumes and accessories for infants/toddlers, children, 'tweens,' teens and adults.  A broad assortment of decorations and party goods complete the Halloween story.  A large portion of the selection is exclusive merchandise found only at Spirit Halloween. For more information visit the Spirit Halloween facebook page at http://www.facebook.com/SpiritHalloweenAlberta.
Media inquiries may be directed to:
Miro Hubac
Vice President, Sonar Media Solutions
403-968-8118 (office)
miro(at)sonaroutdoor(dot)com
###