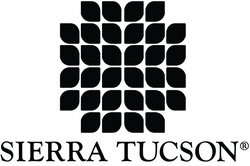 By giving to students who are less fortunate, we are increasing their chances to succeed in life
Tucson, AZ (Vocus) October 13, 2010
Sierra Tucson, a premier, multi-licensed treatment center dedicated to the prevention, education, and treatment of addictions, behavioral disorders, and chronic pain, discovered a new way to contribute to the education and well-being of young people in the community.
On October 7, Sierra Tucson donated more than 50 computers and related equipment to Computers for Kids, a nonprofit organization that rebuilds computer equipment for distribution to underprivileged children. Patricia Ryding, Psy.D., Sierra Tucson's Executive Director, initiated this effort because she saw an opportunity to help others. "By giving to students who are less fortunate, we are increasing their chances to succeed in life," states Dr. Ryding. "This donation fits well with the mission of Sierra Tucson, and our staff is always supportive in finding ways to give back to the community."
Steven Gibb launched Computers for Kids over two years ago. The goal of the organization is to collect donated computers and rebuild them for children who are not financially able to purchase their own. Mr. Gibb comments, "This levels the playing field, giving everyone the tools needed to succeed." Computers for Kids currently accepts donations from businesses and corporations, overhauls the equipment, and gives the rebuilt computers to schools and children in need. Computers for Kids also recycles equipment that cannot be rebuilt as a means to help finance its mission.
If businesses wish to inquire about possible contributions, please contact Steven Gibb at 520-344-0404 or ComputersForKidsUSA.org.
For over 26 years, Sierra Tucson has provided compassionate care and clinical excellence. Multi-licensed as a psychiatric hospital and residential treatment center, Sierra Tucson excels at treating coexisting disorders and has developed internationally renowned programs for Chemical Dependency, Eating Disorders, Mood and Anxiety Disorders, Pain Management, and Sexual and Trauma Recovery. In-depth assessment services are available on an inpatient or outpatient basis. Sierra Tucson has been awarded dual Accreditation by The Joint Commission and Pain Program Accreditation by the American Academy of Pain Management.
Located on 160 acres at the foot of the Santa Catalina Mountains near Tucson, Arizona, Sierra Tucson offers patients a beautiful, natural healing environment and the highest level of confidentiality. For more information, call 800-842-4487 or visit SierraTucson.com.
Sierra Tucson is a member of CRC Health Group, the most comprehensive network of specialized behavioral care services in the nation. CRC offers the largest array of personalized treatment options, allowing individuals, families, and professionals to choose the most appropriate treatment setting for their behavioral, addiction, weight management, and therapeutic education needs. CRC is committed to making its services widely and easily available, while maintaining a passion for delivering advanced treatment. For over two decades, CRC programs have helped individuals and families reclaim and enrich their lives. For more information, visit http://www.crchealth.com/.
###