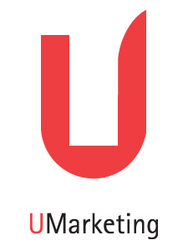 New York, NY (PRWEB) October 13, 2010
Credit card issuers are experiencing significant challenges as a result of both the economic downturn and recent legislation including the CARD Act. The publicity surrounding this legislation has generated a healthy public discussion of credit cards, and the regulations set forth by these new laws require the presentation of an overload of options and information that serve to heighten the uncertainty of what the future holds for both consumers and the card issuers. As a result, traditional new product development and testing has become economically inefficient.
UMarketing, a leading provider of direct, digital and interactive solutions, today announced the answer to this problem. Welcome LaunchPad™, a unique proprietary platform that allows companies and marketers to move a product or creative from concept to launch in less than thirty days by utilizing a blend of forecasting, testing and analytics. UMarketing will be presenting a full case study of LaunchPad's successes live during today's session of the 2010 DMA Conference in San Francisco. LaunchPad can be accessed at http://www.slideshare.net/umarketing after 9:00AM PST.
"In the past, marketers relied heavily on blanket direct mailings to gauge the interest of consumers, spending unnecessarily on development of materials and infrastructure that may not have led to an increase in customers," said George Wiedemann, CEO of UMarketing. "With the introduction of LaunchPad, UMarketing is proud to provide companies and marketers with a new intelligent testing platform that allows them to test product attributes, creative approaches and offers prior to investing time and expense into a new product launch."
LaunchPad is a multi-tier program, with applications ranging from simple product/message/creative evaluations to build-a-product to complex analytics that can predict response rates based on various combinations of product attributes. From initiation to winning concepts, the LaunchPad program can be completed in less than 30 days for a fraction of the cost of traditional product/copy/creative testing.
"LaunchPad will help marketers quickly and effectively produce the strongest customer offering," added Ken Lomasney, COO of UMarketing. "Helping to predict which pieces will be the most effective in the marketplace reduces risk and waste for our clients."
About UMarketing
UMarketing is an integrated marketing services agency with offices in New York, Chicago, Omaha, NE and Columbus, OH. UMarketing provides strategic counseling, on-demand analytics and measurement capabilities, as well as breakthrough creative concepts to help clients exceed their goals. To learn more, please visit http://www.UMarketing.com.
###