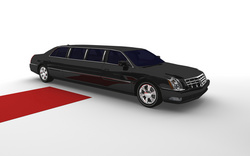 The risk of theft will always exist so any impact on the insurance industry as a whole will be negligible.
(PRWEB) October 15, 2010
Google recently announced continued success in their development of technology for self-driving cars. According to Google, the automated cars have travelled over 140,000 miles in the US, and claim this as a first in the research of robotics.
The cars use a combination of video cameras, radar sensors, laser range finders and Google's own detailed mapping to detect other traffic and navigate the roads. Part of the eclectic mix of engineers working on the technology includes Anthony Levandowski, who most notably built an unmanned Toyota Prius capable of delivering pizza.
Whilst the ultimate purpose of developing the technology is to significantly reduce, or even prevent road traffic accidents, does this spell the end for chauffeurs and other reliant on driving for their living? And will insurance companies be forced to reduce rates to unprecendeted levels if there is potential for fewer accidents?
Ashley Peters, managing director of chauffeur insurance specialist The Chauffeur Broker, is not concerned at this stage:
"We have to remember that, although these cars have been noticed on the roads over a year ago, mass production will be a long way off.
"The technology is incredible, but these cars still need to be manned by trained operators and software engineers at this juncture. It has to be a concern for those who drive for a living but realistically, it will be many, many years before this becomes reality and the current generation of chauffeurs or delivery drivers need not worry."
Self-driving cars could also mean huge savings for insurers. Escalating repair costs and personal injury compensation claims account for over 60% of the average car insurance premium, and a significant reduction in accidents could potentially reduce prices to a nominal level. This could lead to an element of consolidation by lesser prepared insurers with inevitable job cuts, but Peters disagrees:
"If these cars become widely available, then it's true that insurers will have to think carefully about different methods of premium calculation in the future.
"This may well result in lower premiums for some, but not to this extent. The majority of the UK will still own a conventional car and the risk of theft will will always exist, so I think any impact on the insurance industry as a whole will be negligible."
Google, however, are confident that their technology could reduce the 1.2 million lives lost every year in road traffic acts worldwide by as much as half. Additionally, more efficient car usage should dramatically reduce energy consumption.
However, by Google's own admission, the project is still in a very early experimental stage and, although it does make for an exciting future, there will not be a robotic replacement for chauffeurs in the foreseeable future.
###