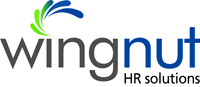 The purpose of rebranding The Devine Group's talent management division to Wingnut HR Solutions is to properly reflect the evolution of the business from a hiring and development assessment provider to a one-stop, full service shop for HR professionals
Cincinnati, Ohio (Vocus) October 14, 2010
In time for The Devine Group's 40th anniversary, the company is unveiling its newly branded talent management division, Wingnut HR Solutions. This rebranded branch of the company will continue to provide the leading hiring and development assessments developed by The Devine Group on its easy-to-access online platform, Wingnut.
"The purpose of rebranding The Devine Group's talent management division to Wingnut HR Solutions is to properly reflect the evolution of the business from a hiring and development assessment provider to a one-stop, full service shop for HR professionals," stated CEO David Devine. "Like a wingnut bolt that 'holds all things together,' Wingnut HR Solutions will be a place where business managers can access all of their HR tools through our SAAS (software as a service) offerings."
Since 1970, The Devine Group has helped thousands of clients strengthen their organizations through innovative talent management tools. Over the past few years especially, The Devine Group has focused more of its research and development efforts on expanding product offerings, ranging from employee engagement surveys to a new applicant qualification system. The newly rebranded Wingnut HR Solutions division provides tools that extend from talent acquisition and development assessments to an online employee separation survey.
"We can now say that our products truly span the entire employee life cycle," said Devine. "It's an exciting time for our company as we continue to expand our talent management offerings and reach into the global marketplace through the Wingnut HR Solutions brand."
Devine went on to mention that Wingnut HR Solutions will still be run by the same management team as The Devine Group and that the only changes that customers will see within their current assessment reports will be product name updates and a new logo on report outputs. The company has already been in contact with customers and strategic partners to make sure they understand the changes that are taking place. Clients and partners are encouraged to call 866.792.7500 with any specific questions regarding the rebranding.
About The Devine Group
Headquartered in Cincinnati, Ohio, The Devine Group has been a leader in assessments for over 40 years. The company's professional solutions and services consistently impress clients, which include American Laser Centers, Kraft Foods, PNC Bank, CareSpring, Check 'n Go, Chartwell Hospitality, Talbert House and many more.
###