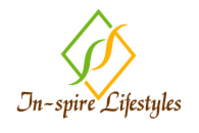 "You will notice that In-spireLS magazine is not celebrity driven. You won't see a bombardment of celebrities with no make-up or cellulite. Neither will you ever read anything that stems from negativity."
(PRWeb UK) October 14, 2010
August 2010 was an important month of the year so far as it saw the launch of the In-spire Lifestyles brand which includes the In-spire Lifestyles online accessories store and lifestyle magazine. Created by Sasha Shantel Bennett, Freelance Writer, Blogger, Career advisor and Model and Syianne Raymond-Qualified Life-Coach, the magazine was created as a response to the nostalgic and repetitive content of women magazines that have been on the market for many years.
In-spireLS is aimed predominantly at women aged between 21-35+, however much of its content namely the Q&A's can easily relate to a male audience. This goes to show how diverse and first-rate In-spireLS is.
Many magazines gain their readership and sales by slating and degrading the names of the celebrities or public figures who feature. However, In-spireLS is a magazine completely dedicated to promoting positive lifestyle choices and to, enhancing the lives of every individual who reads it.
"You will notice that In-spireLS magazine is not celebrity driven. You won't see a bombardment of celebrities with no make-up or cellulite. Neither will you ever read anything that stems from negativity. In-spireLS is a creative space for up and coming and established talent and features interviews and articles that aims to leave you feeling in-spired and motivated." Sasha Shantel-Editor's Word.
In-spireLS has a lively and practical focus aimed to enhance the overall views of its readers. Each month, In-spire delivers informative and thought provoking articles under numerous and diverse categories which include;
Exercise, Nutrition, Career, Fashion, Music, Gadgets, Eating out and Q&A's which feature under the sections- 'Superman' and Wonder Women'- Men and women who are striving and achieving major strides within a number of mediums including; business, acting, fashion and music.
In-spireLS is available to read online at http://www.in-spirelsmagazine.co.uk and is currently updated with new and exciting content at the end of every month. In-spireLS also now has a members section where readers can be sent emails regarding new posts. Events and Night life, and In-spirational songs of the week and other segments are updated on a regular basis to keep up-to-date with the best events taking place in London.
We recently released our 2nd edition on 10/10/10- read the in-spirational new issue which features the latest in hot fashion trends, gadgets, positive thinking articles and featured interviews with our Wonder Women- Joanna Ketterer, creator of ethical clothing brand 'Luva- Huva', CBBC children's presenter and comedian Miss London, Entrepreneur's and Designers Lyande and Julia from JeweL Clothing and Supermen- UK Hip-Hop talent Artcha, Grime artist Fumin and Entrepreneur and creator of 4tees clothing- Tazer Black.
In-spireLS Magazine needs you - If you are a business owner, Doctor, Lawyer, Singer, Actress or working hard in any area get in contact.
For more information contact the Editor (Sasha Shantel) or Co-Editor (Syianne Raemond) at: info(at)in-spirelsmagazine(dot)co(dot)uk
Costume jewellery has always been a major passion of both Sasha Shantel and Syianne. The most important and fundamental part of fashion is being able to not rely on expensive accessories to make an impression. Both women have grown increasingly disappointed by the quality and repetitive nature of the costume jewellery and accessories that are available to buy on the high street.
Along with their magazine, they have also launched their online store which offers high quality costume jewellery, under the categories of statement, ethnic and fashion pieces. All pieces have been carefully sourced from outlets within the UK and abroad to bring you the finest. They have also expanded the collection by including handbags, and hair accessories. The in-spire brand is destined for great things, this is only the beginning. Be in-spired, dare to dream.
To make a purchase from the In-spire Lifestyle store check their official website. http://www.in-spirelifestyles.com
Follow In-spireLS on Twitter: http://www.twitter.com/inspirels
# # #