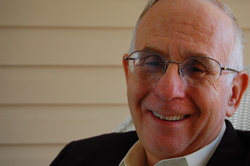 We give our clients more than a qualified lead list; we get you face-to-face with your dream clients. Our USP is to get you in the door and keep the door open for future business.
Akron, OH (PRWEB) October 14, 2010
Roger Campbell has opened a new Marshall Face2Face appointment setters franchise here to help businesses find and get "face time" with qualified sales prospects.
Marshall Face2Face business lead generation services augment the efforts of small and mid-sized firms that may not have the resources for the time consuming process of researching prospects, developing initial relationships and securing appointments for the business' representatives to begin the sales lead generation process, said Campbell, a veteran sales professional with more than 20 years of experience.
"We develop a database of the key decision-makers for our clients, persistently but pleasantly contact those key prospects ultimately securing an appointment that may lead to future sales," he said. "Marshall's approach is to take steps to develop initial relationships that more likely will result in qualified sales leads and, ultimately sales, and not just helicopter in with a canned pitch."
Campbell also can assist businesses of any size with maintaining consistent client contact and industry specific research in addition to appointment setting. The business is located at 2254 Hazel St. NE in Hartville, Ohio.
Prior to opening the Marshall Face2Face outsourced lead generation franchise, Campbell was director of business development for PFI Displays Inc. of Rittman, Ohio, from 1988. He handled all aspects of building the business' clientele from initial contact through negotiations, sales closing and project management. Previously, he was director of merchandising for the Carter Lumber Company of Kent, Ohio. He joined Carter in 1979 as inventory manager and was promoted to the merchandising position in 1981. Campbell has a bachelor's degree in business administration from Kent State University.
More information about Campbell and Marshall Face2Face is available by calling 330-877-3233 and online at rogercampbell.marshallface2face.com.
About Roger Campbell and Marshall Face2Face:
Roger Campbell, with more than 20 years of experience as a sales professional, launched his Marshall Face2Face franchise in 2010 to help small and mid-sized companies with outsourced business development services. The firm conducts in-depth prospect research, creates custom databases of decision-makers and secures appointments for client representatives. The business is located at 2254 Hazel St. NE in Hartville, Ohio. More information is available by calling 330-877-3233 and online at http://rogercampbell.marshallface2face.com.
###