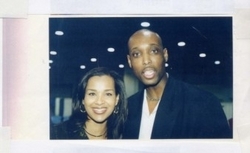 A mind streatched by new information never returns to its original form. Albert Einstein --------------------- My people perish for lack of knowledge. Hosea 4:6
Washington, DC (PRWEB) October 13, 2010
The 2010 Legislative Financial strategies conference is this Saturday in Washington DC. This conference will discuss new Innovations in wealth management and asset preservation as well as proven solutions for personal & business economic recovery
Panel of expert leaders, speakers and legislators in public policy, business development, banking, finance, affordable housing, insurance and real estate. The highlight of the event will include an after lunch townhall session where panelist will respond to questions form both the moderator and audience guest:
Location:
The Nation's Capitol
The Cannon Caucus Room 345 (At Metro Stop-Capitol South)
Cannon House Office Building
Independence Ave & New Jersey Ave, SE. Washington DC 20003
Date: Saturday Oct 16th, US House of Representatives
Time: 9am - 4pm
Contact:
GWheeler, Jr. 301-237-7938 / George(at)cxointel(dot)com / http://www.vfoxisland.com
Lamikah Evelyn - 202-710-2130 / lamikahevelyn(at)hotmail(dot)com
Shirley Luu - 703-608-1203 / luushirley(at)gmail(dot)com
Presented by: Team Luu Dynasty and Team VFOX Island on behalf of FFS
Panel Discussion immediately after lunch
The panel disucssion will focus on where we are presently and what we need to to from here to gain both financial education and stability by the masses. It will seek solutions and ideas to help boost access by the masses to the industries next generation N0 Risk Solutions presently being beta tested with thousands of SME (small to medium enterprise) business, individuals or families.
Expert Speakers Have Been Assembled to Address All or Many of the Following Topics

Strategic Business, Media, Marketing, Growth Management Planning
Capital Performance Improvement
10% Rollover Signing Bonus
Savings and Retirement Fund Transferred and Stabilization
Individual and Family , Small and Medium Business Financial Stabilization
Zero Capital Investment Risk
Indexed Products
Rule 151A - Harkins Amendment
Zero Stock Market Risk or Exposure
Guarantee 5 - 8% Minimum Insured ROI up to 26%
Wealth building and business funding strategies for today's (too big to fail) predatory market place
Congressional Members of the House of Representatives have confirmed
Massive Upside Potential" no Downside Risk
Tax Free Growth vs. Tax Deferred
401K, 403B,
Wills, Living Trust, Estate Planning
Guarantee Return on Premium Life Insurance, Disability, Long-Term Care, Loss of Income Replacement Coverage
Business Insurance and Bonding
Long Term Care
Income Tax Reduction Planning
The New Obama Tax Bill and Impact on SMB's
Incorporation and Indemnification
Non Profits / Demystifying the SBIR Grant Funding Opportunities
Business Start Up - Access to Expansion Seed Capital
Restructuring As a Certified Government Contractor
Pathway to Obtaining A Security Clearance
Venture Capital - VC Funding, Private Equity
Human Capital Management Risk Reduction
Posted Videos @ http://www.vfoxisland.com.
###