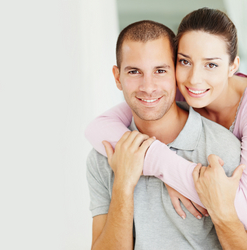 The incidence of addiction affects more than just the addict. The family is in turmoil and needs information. We want to help them locate the optimal detoxification and rehabilitation for their loved one
Delray Beach, FL (PRWEB) October 14, 2010
Treatment USA celebrates three years of success in their mission to help individuals in need of detoxification and rehabilitation. It can be hard to find the appropriate services for alcohol treatment and drug programs. Treatment USA has developed a directory of the best programs in the country. In addition, they maintain a toll free hotline to reach out to addicts and their families. Call (888) 216-9843 for assistance.
Alcoholism and drug addiction are at the root of many problems in society. Consider the accidents and deaths caused by someone driving under the influence. Citizens from all walks of life desperately need alcohol treatment. Phil C., the founder of this innovative system said, "The incidence of addiction affects more than just the addict. The family is in turmoil and needs information. We want to help them locate the optimal detoxification and rehabilitation for their loved one."
Left untreated, drug abuse leads to wasted lives and crimes against innocent victims. Consider the robberies and burglaries committed to obtain money for drugs. Consider the sad prospect of an otherwise healthy individual leading a life of despair. The amount of drugs needed will grow exponentially over time unless he is rehabilitated. Treatment USA provides this free service to offer a helping hand.
Phil C. said, "The formation of Treatment USA is based on the premise that each individual has unique treatment needs. A program is never one size fits all. In addition, there are geographic location, qualifications of the counselors and accreditation of the hospital to take into consideration."
At TreatmentUSA.com there are listings of the best programs for alcohol treatment and drug rehabilitation. Having a comprehensive directory of drug and alcohol treatment hospitals gives families a starting point from which to begin their search. Treatment USA is dedicated to helping people locate an appropriate program. The listings include facilities located all over the United States and Canada. Each successful journey through the maze of addiction culminates in reaching the ultimate goal, which is recovery.
The website at http://www.treatmentUSA.com was created to serve individuals with drug or alcohol dependency. The family members can choose from an extensive listing of treatment centers located across the USA. Detoxification and rehabilitation is the only way for an addict to return to a satisfying way of life. Visit the website or call the toll free hotline (888) 216-9843 for help. Treatment USA cares.
# # #