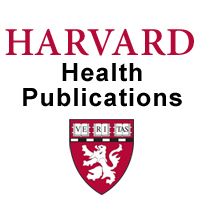 Beating high blood pressure with food
Boston, MA (Vocus) October 13, 2010
Altering your diet to control cholesterol makes perfect sense. Doing it to control blood pressure doesn't seem quite so straightforward. Yet food can have a direct effect on blood pressure, according to the October 2010 issue of the Harvard Heart Letter.
Salt certainly plays a role—reducing intake often reduces blood pressure. But fruits, vegetables, low-fat dairy foods, beans, nuts, whole-grain carbohydrates, and unsaturated fats also have healthful effects on blood pressure. There isn't a single "magic" food. Instead, these foods set the foundation for an all-around healthful eating strategy that is good for blood pressure and much more.
A healthful diet is an excellent initial treatment when blood pressure creeps into the unhealthy zone, and a perfect partner for medications. The Harvard Heart Letter outlines some evidence-based advice about diet and blood pressure:

Eat more poultry, fish, nuts, and legumes (beans) and less red meat.
Choose low-fat or nonfat dairy products instead of full-fat versions.
Turn to vegetables and fruits instead of sugary or salty snacks and desserts.
Select breads, pasta, and other carbohydrate-rich foods that are made from whole grains.
Eat fruit instead of drinking juice.
Use unsaturated fats like olive, canola, soybean, peanut, corn, or safflower oils instead of butter, coconut oil, or palm-kernel oil.
Rely on fresh or frozen foods instead of canned and processed foods.
Choose low-sodium foods whenever possible; use herbs, spices, vinegar, and other low-sodium flavorings instead of salt.
Don't skip meals; try to eat one-third of your calories at breakfast.
If you need help, record everything that you eat day by day for a week. Have this information reviewed by a dietitian.
Read the full-length article: "Beating high blood pressure with food"
Also in this issue:
Blood vessel health
Choosing a replacement heart valve
Women's peak heart rate refined
Am I exercising too much?
Raw oats vs. cooked oats
# # #