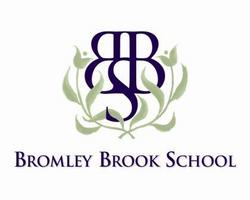 We believe this effort and our conformance to established standards of care illustrate our commitment to helping Bromley Brook's young women achieve maximum success
Manchester Center, VT (PRWEB) October 15, 2010
CARF International has announced that Bromley Brook School, a college-preparatory, leadership-focused boarding school for girls ages 13-18, has been accredited for a period of three years. This is the first accreditation that the international accrediting body has awarded to Bromley Brook School.
This accreditation decision represents the highest level of accreditation that can be awarded to an organization and shows Bromley Brook School's substantial conformance to the CARF standards. An organization receiving a three-year accreditation has put itself through a rigorous peer review process and has demonstrated to a team of surveyors during an on-site visit that its programs and services are of the highest quality, measurable, and accountable.
"We congratulate Bromley Brook School for their outstanding achievement of CARF accreditation," said Phil Herschman, president of Aspen Education Group, the parent company of Bromley Brook School. "The accreditation process can be very time-intensive, but we believe this effort and our conformance to established standards of care illustrate our commitment to helping Bromley Brook's young women achieve maximum success."
The CARF accrediting officials found strengths in many areas of Bromley Brook School's operations, noting that the school's leadership team and support staff "are committed and caring professionals, which is reflected in the (accolades) paid to the organization by parents (and) individuals served." Officials acknowledged the school's "national reputation" with a "focus on reconnecting girls with their parents and family, academic excellence, recovery, resiliency (and) growth."
CARF officials wrote that students and their families "express(ed) that they feel respected and genuinely cared for by staff."
CARF is an independent, nonprofit accrediting body whose mission is to promote the quality, value, and optimal outcomes of services through a consultative accreditation process that centers on enhancing the lives of the persons served. Founded in 1966 as the Commission on Accreditation of Rehabilitation Facilities, and now known as CARF, the accrediting body establishes consumer-focused standards to help organizations measure and improve the quality of their programs and services.
Located in Manchester, Vermont, Bromley Brook School educates young women to become tomorrow's leaders. With a college-preparatory curriculum, the school's mission is to teach each girl to recognize her individual needs and use her self-awareness to achieve more than she thought possible. For more information, visit http://www.bromleybrook.com or call (866) 537-2702.
Bromley Brook School is a program of Aspen Education Group, the nation's leading provider of therapeutic education programs for struggling or underachieving young people. Aspen's services range from short-term intervention programs to residential treatment, and include a variety of therapeutic settings such as boarding schools, outdoor behavioral health programs and special needs summer camps, allowing professionals and families the opportunity to choose the best setting to meet a student's unique academic and emotional needs. Aspen is a proud member of the National Association of Therapeutic School and Programs (NATSAP). Aspen is a member of CRC Health Group, the nation's largest chemical dependency and related behavioral health organization. Since 1995, CRC Health has been achieving successful outcomes for individuals and families. For more information, visit http://www.crchealth.com.
###