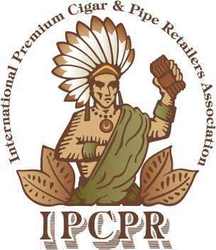 without wasting any more time on silly matters like this. Jobs are at stake, businesses are at risk and for what? Because legislators don't listen to the people and they don't want to confront real issues like job creation and proper budget management
Cambridge, MA (Vocus) October 13, 2010
Like lemmings leaping into the sea, the Cambridge, Massachusetts City Council is following New York City's attempt to extend the statewide indoor smoking ban and include the city's public spaces, including parks.
Cambridge City Councilor Marjorie Decker proposed the ban extension last week and a policy order was passed by the council. City Manager Bob Healy is exploring the ban's feasibility with the Cambridge Public Health Department before the ban extension is actually voted on.
"Ridiculous," said Chris McCalla, legislative director of the International Premium Cigar & Pipe Retailers Association. "This is just another twisted attempt by lazy lawmakers to control people with unnecessary legislation based on unsubstantiated assumptions."
McCalla said no studies exist that prove secondhand smoke represents any health risks indoors, let alone outdoors. He added that laws against littering already exist and should be enforced "without wasting any more time on silly matters like this. Jobs are at stake, businesses are at risk and for what? Because legislators don't listen to the people and they don't want to confront real issues like job creation and proper budget management," he added.
The IPCPR represents some 2,000 retailers and manufacturers of premium cigars, pipes, tobacco and related accoutrements. For the most part, they are small, family businesses, passed on from generation to generation. They are neighborhood businesses that employ neighborhood residents and family members serving neighborhood customers who enjoy a good cigar or bowlful of pipe tobacco every now and then.
"Surveys show that legislated smoking bans ruin more businesses than they help," he said. "That's why we are against any form of legislated smoking bans and urge civility and courtesy between smokers and non-smokers. This is nothing but 'control creep,' where prohibitionists grab a piece at a time at our rights to run our own lives."
McCalla said it was a non-argument to indicate that because some other cities in the United States have legislated such smoking bans, Cambridge and New York City should do the same.
"There's no leadership in following the wrong moves of others," McCalla said. "They throw numbers around like they are meaningful statistics as a means to justify their ends. Those so-called statistics are fictional estimates made of lies from whole cloth by people and organizations who have everything to gain from such bans, primarily financial gains. Healy is doing what he has to do, but Decker and Sam Lipson, director of environmental health, are way off base with this one. "
Contact:
Tony Tortorici
678-493-0313
###