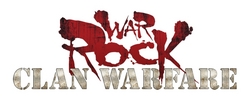 Irvine, CA (Vocus) October 14, 2010
Irvine, Calif., October 14, 2010 – War Rock, GamersFirst's (http://www.zombiesfirst.com) premier FPS title, launches its newest game mode – Zombie Mode. Zombies have invaded the mythical country of Derbaran after a military, medical experiment went wrong. Currently the Zombie threat is restricted to the new Blind Bullet map. More maps are planned for release in the coming months.
Blind Bullet laboratory was utilized by the Derberan Military to conduct experiments to build a better soldier. Experiments had gone on in secret for years, almost forgotten. As the NIU advance their control over military strongholds, they have stumbled upon the terrible secret, Zombies! Gamers are trapped inside with the task of fighting their way out alive.
Features of Zombie mode:

Blind Bullet Map
3 new guns: Glock17C, PSG-1 20B, Barrett M82-N
20 Zombie waves
Keys to Survival:

Collect Drops to restore your ammo, health or revive fallen teammates
Cause massive Zombie damage by shooting drum barrels (when near them)
2 replenish stations in the main lab:
o Medic Station - Stand near this station between waves to recover health
o Ammo Station - Stand near this station between waves to recover ammo

Beware of General Chariot! - This Zombie's bite is worse than his bark!
Follow all the Zombie action on all of War Rock's links:
Facebook – facebook.com/WarRock
Twitter – @WarRock
Community Forum(s)- http://forums.gamersfirst.com/index.php?showforum=135
YouTube - http://www.youtube.com/Gamersfirst
About GamersFirst
GamersFirst is the leading Free2Play® MMO game publisher in the Western hemisphere. GamersFirst.com serves more than 30 million players in over 160 countries with offices throughout the Americas, Europe and Asia. GamersFirst.com features the hit MMOG's Knight Online, Sword2, War Rock and 9Dragons and the future hits Hukumdar Online:Battle of Kings, MKZ, Victory and Taikodom: Living Universe. Read more about the company and its games at http://www.GamersFirst.com.
GamersFirst PR
GamersFirst.com
pr(at)gamersfirst(dot)com
http://www.gamersfirst.com
###