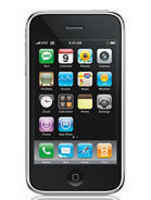 Nokia users get this and it shows, as they made an extra £71 then other consumers as they shopped around using comparison websites to find the best price
(PRWeb UK) October 25, 2010
To mark the release of the new RecycleMobilePhones website and its easier to use search form and comparison tables we have found, through a recent survey, smart phones handsets such as the ones from Blackberry, Apple, HTC and Nokia tend to hold value over longer periods then other mobile phones do, meaning they can bring their owners more money when they come to recycle them.
The Apple iPhone 3GS can be recycled for a top price of around £240 currently and is listed in the top ten valuable phones to recycle. Other handsets like HTC Desire and Nokia N8 also have high resale values and can make £200 to £250, when sold.
Consumers are best to recycle phones with a price comparison website that can save them both time and money. The comparison site will list the price you can get with the phone buyers (such as Envirofone and Mazuma) all in one place. Giving you the ability to select the top price and then sell your phone in one easy step.
Nokia users get this and it shows, as they made an extra £71 then other consumers as they shopped around using comparison websites to find the best price.
Indeed the value of smartphones is staggering even for older models such as the N95 from Nokia. Keir McConomy of SellMyMobile states 'The Nokia N95 is now three years old and you can still recycle it for around £95, it shows the value in these smart phones. We have noted that consumers recycling their BlackBerry, Apple or Nokia handsets will more often than not benefit from higher resale values.'
It is interesting to see the Apple iPad 64GB can be recycled for around £340, which is a lot less than the iPhone4, showing that it does not hold its value as well as the iPhone4.
There are an estimated 68 million unused mobile handsets in the UK and with the top ten most valuable handsets now being smart phones, using a comparison mobile phone recycling site, like http://www.recyclemobilephones.co.uk enables you to sell your old mobile handsets that you no longer want and turn them into cash.
# # #