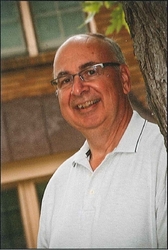 One of the drawbacks, to the typical investor who wants to have rental properties as part of their portfolio, is keeping up with the maintenance and attracting and retaining reliable tenants
Dayton, OH (Vocus) October 18, 2010
The idea of investing in residential real estate might sound appealing, but for many people, the thought of managing the properties, dealing with maintenance and paying taxes and insurance causes a headache. A longtime Dayton real estate broker has removed the hassle of owning residential properties as investments with his company, Triple Net Houses.
When Pete Julian founded the company in late 2007, he saw a niche for using the triple net lease concept, which is typically associated with commercial real estate, in residential real estate investments. Julian, a real estate broker, who started his career in real estate in 1979, believed that more people would be interested in owning rental homes as investments if the process was simplified.
"One of the drawbacks, to the typical investor who wants to have rental properties as part of their portfolio, is keeping up with the maintenance and attracting and retaining reliable tenants," Julian said. "The idea behind Triple Net Houses is that you can have investment properties and not have to be concerned about the tenants, the maintenance, the taxes and the insurance because we take care of it for you."
With the current real estate market, rents have remained steady though property values have decreased, Julian explained. This represents an ideal investment opportunity in homes within the $50,000 to $90,000 price range of the homes that Triple Net Houses typically purchases. Most of the homes the company buys are bank-owned properties.
Triple Net Houses completely refurbishes every home it buys. The company then sells it to an investor, who in turn leases the home back to Triple Net Houses, making the company the tenant. Triple Net Houses manages the property, pays the taxes and insurance, and handles and pays for maintenance. The actual tenant who lives in the house leases it from the company.
The contract between the investor and Triple Net Houses is for 10 years, which Julian says gives the investor peace of mind knowing the cash flow every month. On the due date, the payment is electronically deposited by Triple Net Houses into the investor's bank account.
"It's almost like owning stock in a company. You don't have to deal with the day-to-day issues," Julian added. "The idea is to provide cash flow without the hassles. Since the company is the tenant and takes care of everything for you, you know what your cash flow will be every month.
Currently, Triple Net Houses has 150 properties and expects to add 10 per month in 2011, Julian projects. The company has six full-time employees in its office and also works with local contractors whose lone client is Triple Net Houses.
"As far as I know, we are the only company that is implementing the triple net lease concept in residential real estate," Julian said. "We are excited about the growth potential because this opens the door for may more people to get into real estate investing."
Media Contact:
Jeff Louderback
Write Perceptions PR
jeff(at)writeperceptions(dot)net
407-474-6149
# # #